In assessing the performance of global stocks in the June quarter, few would argue the rally was assisted by record stimulus support from government and central banks.
Domestically, Australia's Reserve Bank has repeatedly made clear that it will keep its policy settings at ultra-accommodative levels for as long as it takes to navigate through the recession.
At the same time, RBA governor Phil Lowe said that in the wake of the COVID-19 disruption, fiscal stimulus "will have to play a more important role in managing the economic cycle than it has in the past".
But as the UBS economics team highlighted in a research note this week, the outlook for additional fiscal support measures is a little less clear.
"Amid record budget deficits, the government is indicating limited willingness to add more significant stimulus for now," UBS said.
JobKeeper extension
It means July 23 is shaping up as a key date on the local markets calendar, when the Morrison government presents its economic statement.
Along with a mini-budget, treasurer Josh Frydenberg will include an update on possible extensions to the JobSeeker and JobKeeper payment plans, which are currently scheduled to run until September.
In a research report this week, CBA chief economist Stephen Halmarick used data from the bank to show "how successful the JobSeeker and JobKeeper payments have been in providing income to Australians".
"Wages and salaries being paid into CBA bank accounts (including the JobKeeper payment) are approximately unchanged from the same level as last year," Halmarick said.
"Clearly JobKeeper is maintaining income flow for many people who otherwise would have been unemployed."
But in connection with the broader economic disruption caused by the pandemic, Halmarick said existing plans for a late-September end date now "pose a problem".
He cited the unemployment rate, which is currently lingering above 7 per cent. However, adjusted for the concurrent decline in the participation rate (due to people who have left the workforce and are no longer looking for work), the actual effective u/e rate would be north of 11 per cent.
A similar observation was made by T.Rowe Price equities chief Randal Jenneke, who said fiscal stimulus policy was set to play a vital role in the global economic recovery.
Fiscal cannons at the ready
Near term, the CBA team forecasts that base unemployment will climb above 8 per cent in the months ahead. "As a result, it seems clear that many Australians will need income support beyond the government's current time-table of end-September," Halmarick said.
For their part, UBS reckons the economic statement on July 23 will introduce an increase to the JobSeeker payment, from $565 to between $700 and $800 per fortnight.
In addition, it said the government may also bring forward the second phase of its scheduled income tax cuts to the 2021 financial year, backdated to July 1.
Regarding the largest component of stimulus — JobKeeper — UBS expects the government to run the program past its September end-date, with "targeted, albeit modest" support for industries that have been hit hardest by the crisis, such as travel and tourism.
However, with Victoria recording a record 288 positive cases on Friday as the COVID-19 outbreak spreads, there is now "clear risk that stimulus is expanded more than we expect", UBS said.
The post Think Big: July 23 a critical date for the path of Australia's economic recovery appeared first on Stockhead.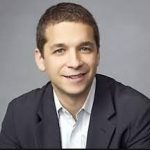 Barry Stroman was a reporter for Zerg Watch, before becoming the lead editor. Barry has previously worked for Wired, MacWorld, PCWorld, and VentureBeat covering countless stories concerning all things related to tech and science. Barry studied at NYU.