Increasingly, the wealth management industry has been experimenting with ways to attract and retain female clients in a traditionally male-dominated and focused industry. A new research report from McKinsey & Co. provides a fresh rationale for that goal: money, and lots of it.
"An unprecedented amounts of assets will shift into the hands of U.S. women over the next three to five years, representing a $30 trillion opportunity by the end of the decade," according to McKinsey's North American Wealth & Asset Management practice's new report "Women as the Next Wave of Growth in US Wealth Management" published Wednesday. The research is based on a survey of 10,000 affluent investors (with investible assets of $100,000 to $5 million), including nearly 3,000 female decision-makers.
Today about 70% of affluent household investable assets are controlled by baby boomers and two-thirds of those assets are currently held by joint households. As men die, many will cede control of these assets to their female spouses who tend to be both younger and longer-lived. By 2030, American women are expected to control much of the $30 trillion in financial assets that baby boomers will possess.
[More: Her Voice Matters: Inspiring change with shareholder advocacy]
Along with these demographic changes among older women, younger affluent women are getting more financially savvy. Compared with five years ago, 30% more married women are making financial and investment decisions.
"After years of playing second fiddle to men, women are poised to take center stage," the report stated. "All these changes represent a critical inflection point for the financial services industry."
When affluent women take over financial decision-making for a household, they typically seek out new wealth management relationships to better suit their needs. The report noted that 70% of women switch their wealth to a new financial adviser or institution within a year of their spouse's death. Divorce is an even more powerful driver of switching financial advisers than the loss of a loved one.
The report noted that the COVID-19 crisis will likely accelerate the amount of money in motion as clients seek advisers that can better help them navigate the new normal. The current economic uncertainty is fueling an increased demand for advisers among people who don't have one currently.
[More: Women taking bigger role in family finances, despite men]
As wealth begins to pour into the hands of women, wealth management firms will need to commit to a much more systemic approach to transform their business and client-service models, the way that other previously male-focused industry, such as automobiles and real estate, have revamped their product and service models.
"Simply by retaining baby-boomer women (the segment we see being most at risk of churning) as clients, firms could see one-third higher revenue potential," the report said. "In addition, firms that acquire and retain younger women — especially millennials — as clients could see up to four times fast revenue growth."
While most women do not explicitly look for female advisers, many place a high value on establishing a personal connection with their adviser. If they don't feel that have that kinship, they are more likely than men to switch advisers, according to recent McKinsey research on affluent consumers.
Although many women would be happy to outperform the stock market, it is not the primary goal for most. Instead, retirement is a big theme, including concerns about outliving their savings. Health is also top-of-mind. Women tend to prioritize capital protection over alpha generation and more likely to manage their money through passive instead of active investment strategies.
[Video: 40 Under 40 Spotlight: Brittney Castro]
Despite efforts to engage female customers, most wealth managers are still not fully meeting women's needs. But some are doing an excellent job pivoting their offers to serve specific audiences.
For example, the report highlighted one registered investment adviser that saw double-digit growth in assets under management in one year by focusing on women going through divorce. To help women navigate their settlement and chart a course of financial independence, the firm paired its financial planners with a suite of experts, including certified divorce financial planners, divorce attorneys, therapists and real estate brokers.
Adapting to better serve women clients may also lead to diversifying the workforce delivering those financial services. The report recommended piloting incentives to recruit female adviser-led teams, provide discretionary retention bonuses for tenured female advisers and offer return-to-work incentives for working mothers, including firm-sponsored certification courses.
"Wealth managers that succeed in acquiring and retaining women will also have a replicable road map for connecting with other growing customer segments such as millennials and Gen Xers," the report concluded.
Check out Mary Beth Franklin's Retirement Repair Shop podcasts.
The post The future of wealth management is female appeared first on InvestmentNews.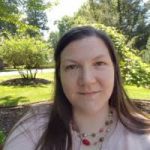 As our second lead editor, Cindy Hamilton covers health, fitness and other wellness topics. She is also instrumental in making sure the content on the site is clear and accurate for our readers. Cindy received a BA and an MA from NYU.