The fact that the S&P 500 Index has gained 11.8% since the November presidential election would have been good to know the day before the election. But there still might be some things for investors to learn about the presidential transition from Donald Trump to Joe Biden.
For starters, it would be prudent to avoid chasing the impressive but brief rally that has occurred in the 10 weeks since the Nov. 3 election.
"The market rallied from election day in anticipation of another $2 trillion being spent by Biden during the first six months of 2021, and that notion has already been played out in stocks," said Paul Schatz, president of Heritage Capital.
As Election-Day-to-inauguration-day rallies go, the Biden bounce stands out as the strongest since World War II, well ahead of the 8.8% run after John Kennedy was elected in 1960.
Dwight Eisenhower's post-election rally comes after Kennedy's, at 6.3%, and Trump's rally was a close fourth, at 6.2%.
The worst performance by far was Barack Obama, who saw the S&P drop 19.9% in the period between his election and inauguration.
Sam Stovall, chief investment strategist at CFRA, says the average election-to-inauguration-day rally since 1948 is 0.8%, including an average gain of 1.8% among the six Republicans and an average decline of 0.1% among the seven Democrats.
But the real fun begins after inauguration day, and that's the part advisers should care more about.
According to Stovall's analysis, the closely watched first 100 days in office of each new president since 1948 have produced an average return of 1.3% by the S&P, which breaks down to an average gain of 2.1% for Democrats and 0.5% for Republicans.
On this measure, Kennedy ranks first, with an 8.8% gain, followed by Obama at 8.4%, and George H.W. Bush at 8% in 1988.
The S&P's worst 100-day post-inauguration run was a 6.9% decline after George W. Bush was elected in 2000.
Stovall attributed the post-election run that Biden has enjoyed to anticipation of record stimulus spending made more likely by Democrats' slim majority in both houses of Congress.
Although Stovall is sticking to his forecast that the S&P will finish the year up 7.6%, he also cites history as a guide in anticipating a pullback from current levels.
"In 87% of all 76 calendar years since World War II, the S&P recorded a year-to-date low below its prior year close, with the year-to-date decline averaging nearly 9%," he said. "One saving grace has been that these year-to-date declines more often than not occurred early in the year, with 38% of all the lows registering in January."
That general premise is in line with Schatz's perspective that presidents who come into office amid a bull or bear market tend to see that carry over for at least first several months.
"The strategy from here is to pretty much stay the course and continue to buy on weaknesses," he said.
Nigel Green, chief executive of deVere Group, also sees Biden enjoying some market momentum, but cautions against getting too caught up in the initial euphoria.
"Biden moving into the White House could drive markets into a bull run more sharply than previous inaugurations because it is hoped the incoming administration will bring stability and possibly a halt to a period of uncertainty following the fiercely contested election," he said.
Green said investors riding the "Biden bounce" should do so judiciously for some key reasons.
"First, a market rally is going to be difficult to sustain indefinitely due to the enormous economic scarring caused by the pandemic," he said. "The major long-term headwind is mass unemployment, which is hitting demand, growth and investment on Main Street and which ultimately will have to impact Wall Street."
Green's second reason for exercising caution relates to the unknown details of the Biden administration's policies and pet projects.
"The new administration will have new policies that will have an effect on different sectors of the economy," he said. "There will be a readjustment period that needs to be taken into account."
Along those lines, Green warned that "not all shares are created equal and stock markets are heavily unbalanced at the moment. A handful of sectors are bringing up entire indexes."
The post Stock market's 'Biden bounce' raises caution flags appeared first on InvestmentNews.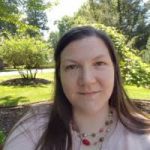 As our second lead editor, Cindy Hamilton covers health, fitness and other wellness topics. She is also instrumental in making sure the content on the site is clear and accurate for our readers. Cindy received a BA and an MA from NYU.