As fee pressure continues to spread across the financial services industry, low cost is starting to trump even the benefits of liquidity and tighter trading spreads when similar strategies are placed side by side.
It's an important message for fund companies that have been holding onto the belief that bigger investors will continue to pay more for larger funds offering better liquidity.
That belief is a big part of the reason State Street Global Advisors had no problem rolling out SPDR Gold MiniShares ETF (GLDM) for 18 basis points in 2018 as a virtual replica of the much larger SPDR Gold Shares (GLD), which charges 40 basis points.
Last summer when GLDM had grown to $860 million, State Street's head of SPDR Americas Research Matt Bartolini explained that the mini version of the gold ETF "allows us to target investors specifically."
GLDM, which has since grown to $2.7 billion and has a share price of $18 is seen as more palatable for retail investors, while the $70 billion GLD version's share price of around $170 comes with the liquidity and tighter spreads that should appeal to institutional investors.
But if the recent pattern of ETF buying by insurance companies is any indication, the parallel-market strategy might be going out the window.
An analysis of the asset flows from insurance companies during the first quarter of this year into S&P 500 Index ETFs shows a clear preference for lower fees. According to CFRA, during the first three months of 2020, insurance companies invested more than $580 million across Vanguard S&P 500 ETF (VOO), iShares Core S&P 500 ETF (IVV), and SPDR S&P 500 ETF (SPY).
But of those assets, less than $41 million went to $278 billion SPY, which charges just over 9 basis points. Meanwhile, the $150 billion VOO attracted more than $301 million of those first-quarter investments, and the $198 billion IVV attracted $238 million.
VOO and IVV charge 3 basis points each.
The ETF industry should be and probably is paying attention because insurance companies, which only had about 1% of their total assets in ETFs in 2019, are seen as increasingly interested ETF investors.
"I would have expected if insurance companies were buying ETFs in the first quarter that more of the money would have gone into the more liquid SPY than the less liquid VOO," said Todd Rosenbluth, director of mutual fund and ETF research at CFRA.
"Insurance companies represent a relatively large potential audience and investor base that is slowly moving into ETFs," he added. "ETF assets are at $4 trillion today and will get to $5 trillion even faster if insurance companies are using them."
The post ETF providers struggle to steer institutional investors away from lower-cost retail funds appeared first on InvestmentNews.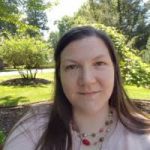 As our second lead editor, Cindy Hamilton covers health, fitness and other wellness topics. She is also instrumental in making sure the content on the site is clear and accurate for our readers. Cindy received a BA and an MA from NYU.