It's been a heady few months for stock traders, where steady gains have attracted a cohort of youthful investors on trading apps such as Robinhood.
However, some news out of California suggests some are better at coping with losses than others.
The NYT report concerns Robinhood's Silicon Valley headquarters, which sometimes receives unwanted visitors in the form of disgruntled traders keen to share a piece of their mind.
The number of unscheduled visitations reportedly became so frequent that the company installed bullet-proof glass at the front of its building.
One could argue it's the investment equivalent of a stop-loss, although it does seem like a rather extreme measure.
Back in Australia — where we'd wager that statistics would bear out a materially lower risk of market-related shootouts — local markets struggled for traction in the morning session following a weaker US lead.
Both the ASX200 and the Small Ords Index were trading flat just after 12pm AEST, ahead of what's expected to be another high number of reported COVID-19 cases out of Victoria. Daily positive cases in the US climbed to a new daily record of 61,000.
Elsewhere, gold is holding at $US1,800 (~$2,594) an ounce while bondholders of stricken airline Virgin are planning a last-ditch effort to prevent its sale to private equity firm Bain Capital, via a meeting of creditors scheduled for August.
Here are the best performing ASX small cap stocks at 12pm on Friday July 10:
Swipe or scroll to reveal the full table. Click headings to sort.
Security tech company AVA Risk Group (ASX:AVA) was among the leaders, after a trading update where the company said June quarter revenue is now expected to come in $1.8m above previous guidance.
The company also announced the retirement of CEO Scott Basham, who will be replaced by Rob Broomfield, the current head of the group's Technology division.
And Fastbrick Robotics (ASX:FBR), manufacturer of the one-armed bricklaying robot, also rose strongly on no news. The stock has now climbed from around 3c in late-June to 10c in morning trade, after announcing a display home construction contract with Archistruct on July 2nd.
Here are the worst performing ASX small cap stocks at 12pm on Friday July 10:
Swipe or scroll to reveal the full table. Click headings to sort.
The post ASX Small Cap Lunchtime Wrap: Who's going bulletproof today? appeared first on Stockhead.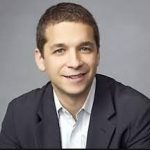 Barry Stroman was a reporter for Zerg Watch, before becoming the lead editor. Barry has previously worked for Wired, MacWorld, PCWorld, and VentureBeat covering countless stories concerning all things related to tech and science. Barry studied at NYU.