The ASX's media and entertainment sector —  predominantly consisting of media companies, e-sports providers and online classifieds —  is up 35 per cent in 2020.
A handful of these stocks have more than doubled since 2020 began.
Here are all the ASX media & entertainment stocks and their YTD performance:
Scroll or swipe to reveal table. Click headings to sort.
Digital services the biggest winners
The best performer sitting on an 1140 per cent gain is digital tech agency Netccentric (ASX:NCL).
The major catalyst for its growth was when prominent Malaysian entrepreneur Ganesh Kumar Bangah's bought an 84 per cent stake in the company at the start of the year.
But Neccentric has grown even further since late July when it told shareholders it was moving from being a services-based business to a 'platform-centric' one.
It entered into a joint venture with another Malaysian company to operate a live streaming e-commerce business platform.
Digital services firm iSentric (ASX:ICU) has gained 500 per cent this year.
The company's core technology platform enables large customer communities, such as telcos to extend their information technology applications to any mobile device and integrate mobile technology throughout their existing business.
Much of its growth has occurred in the last 3 months since it undertook a board restructure, rebranding of its platform, and completed a capital raise.
Pureprofile (ASX:PPL) has also grown in 2020, although much of the rise has occurred since the company released its June quarterly where it reported strong cash flow figures.
Esports small caps gaining
Next on the list is esports business MSM Corporation (ASX:MSM) which has more than tripled in 2020.
Like many of its ASX peers, MSM has gained during COVID-19 due to lockdown boredom and the lack of restrictions on their businesses.
Prior to COVID-19, MSM partnered up with Dubai based Riva Group to help distribute its games.
The deal has ensured money has continued to flow with a recent milestone payment being paid last month.
Two of MSM's peers have also notched up impressive gains in 2020 — Emerge Gaming (ASX:EM1) and Esports Mogul (ASX:ESH).
Online classified sites
Online classified websites have also noted up gains, being another industry able to keep operating despite lockdowns in the physical world.
Large cap Carsales.com (ASX:CAR) is one example. The company's performance is in line with the broader automotive industry which has emerged from COVID-19 in a better state than expected.
One of the most peculiar winners is small cap Frontier Digital Ventures (ASX:FDV). Frontier owns various classified websites in developing countries in Asia, the Middle East and Latin America.
The post Silent Winner: This ASX sector is up 35 per cent in 2020 appeared first on Stockhead.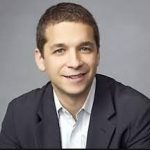 Barry Stroman was a reporter for Zerg Watch, before becoming the lead editor. Barry has previously worked for Wired, MacWorld, PCWorld, and VentureBeat covering countless stories concerning all things related to tech and science. Barry studied at NYU.