The Department of Labor's proposal to update its regulatory framework regarding financial advice for retirement plan investors (including owners of individual retirement accounts) is an important new initiative that will have profound effects for millions of Main Street American clients. The proposal was introduced as the SEC's Regulation Best Interest went into effect at the end of June and takes positive steps toward harmonization with that crucial new rule. We commend the DOL for this constructive approach.
As many readers know, the Financial Services Institute vigorously opposed the unworkable fiduciary rule the DOL implemented in 2016, which would have severely restricted access to affordable financial advice for vast numbers of American retirement investors. We were pleased in March 2018 when the 5th Circuit Court of Appeals sided with the argument we and our co-plaintiffs made in our lawsuit opposing the rule and vacated the rule.
Despite our opposition to that earlier fiduciary rule, we have always supported updating regulations for retirement advice and have consistently advocated in favor of a uniform best-interest standard of care for our industry. As a whole, we believe the DOL's recent proposal is an important step forward for both retirement investors and our members, given the department's conscious effort to align the new measure with Reg BI.
As we pointed out in our recent comment letter on the DOL proposal, there are some areas in which the measure could be further improved, and we look forward to working with the department to address these items.
THE NEW DOL PROPOSAL IN BRIEF
At a high level, the DOL's proposal addresses the question of when financial advisers become an investment advice fiduciary in their work with a retirement plan or retirement investor by reinstituting the department's original five-part test. If an adviser meets all five of the criteria, he or she is considered an ERISA investment advice fiduciary, with all the obligations that entails, along with the ability to use any applicable exception established by the DOL.
The proposal then goes further. It creates a new class exemption to allow financial institutions and professionals to engage in a broad range of transactions, including those that would result in adviser compensation from a third party and, under certain conditions, principal transactions. This exemption would also apply to adviser recommendations regarding assets rolled over to an IRA.
The exemption requires advisers and institutions to comply with a best-interest standard that is consistent with Reg BI, or with a registered investment adviser's fiduciary duty under the Investment Advisers Act of 1940, along with other criteria to qualify for the exemption. These additional criteria include receipt of reasonable compensation and a prohibition against misleading statements about investment transactions or related matters.
We believe this sensible and well-considered framework will result in greater choice for investors while preserving access to professional financial advice and empowering advisers to serve their clients in the way that makes the most sense for them.
AREAS FOR FURTHER IMPROVEMENT
In our comment letter, we outlined two key points for further improvement of the DOL's new proposal.
The first area of concern is the measure's disclosure provision. As currently written, the proposal would require institutions and advisers to provide clients with notice of their fiduciary status under ERISA to qualify for the exemption. We believe that such disclosure would be, at best, confusing to investors, as studies commissioned by the SEC have found that clients are generally unclear regarding the meaning and implications of the term "fiduciary."
At worst, this undue focus on an adviser's ERISA fiduciary status could lead clients to believe that the adviser will be held to a different or "higher" standard of conduct in their work with the client — resulting in what could be considered materially misleading disclosure and disqualifying the adviser from receiving the exemption.
Secondly, the preamble to the proposed exemption indicates that the department has changed its prior stance on recommendations to roll retirement plan assets into an IRA. Previously, the DOL determined that such rollover advice was not fiduciary investment advice. We understand the need to update this guidance. However, since this will have significant impacts on our members' businesses, we ask that the department clarify certain aspects of its revised position, including a specific effective date for the revocation of its earlier guidance.
We look forward to continuing to engage the DOL in a constructive working dialogue to address our few concerns with its new proposal. On the whole, we commend the Department for putting forward a thoughtful and workable framework that will have significant benefits for retirement investors and our industry alike.
[More: FSI fights SEC 'rulemaking by enforcement']
Dale Brown is president and CEO of the Financial Services Institute.
The post New DOL advice proposal is a step forward appeared first on InvestmentNews.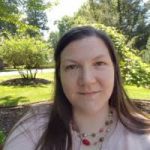 As our second lead editor, Cindy Hamilton covers health, fitness and other wellness topics. She is also instrumental in making sure the content on the site is clear and accurate for our readers. Cindy received a BA and an MA from NYU.