When I decided to purchase long-term care insurance in my early 50s, I thought I was being so responsible. But 14 years later, facing my second premium increase, I began to wonder whether it was the right decision.
The COVID-19 pandemic and its lopsided impact on the elderly, particularly those living in communal settings such as assisted living facilities and nursing homes, has focused renewed attention on long-term care. But finding insurance to cover the potentially devastating costs of an extended stay in a care facility — or the ability to receive care at home as an alternative — has become increasing difficult and costly.
Many financial advisers and consumers have moved away from traditional LTC insurance over the past two decades in favor of hybrid products as the result of large premium hikes on in-force LTC policies that insurers had originally underpriced. A combination of low interest rates, increasing longevity, lower-than-expected lapse rates and a spike in health care costs contributed to insurance companies' need to repeatedly increase LTC premiums.
However, understanding the reasons behind the price hike doesn't make it any easier to swallow. My husband and I were notified recently that the monthly premium for our John Hancock long-term care insurance will increase by 35% beginning in mid-October if we want to keep our existing policies. Or we could scale back some of our current benefits to maintain our premiums at today's prices. This increase follows a 23% premium hike in 2012.
Our long-term care policies cover each of us for up to four years after a 90-day elimination period. Our shared benefit option would allow one of us to borrow from the other spouse's benefit pool if necessary. With 5% compound inflation, our initial $200-per-day benefit has nearly doubled, to $397 — about the cost of care for a private room in a nursing home today.
Together, we have paid more than $60,000 in combined long-term care insurance premiums over the past 14 years, giving us each more than $500,000 in potential long-term care coverage. Given our current ages of 65 and 68, we could be paying those premiums for another decade or two before we might need to access those benefits. But without insurance, that same $60,000 would pay for just six months of nursing home costs today.
I was curious about what might have happened if we had waited to buy long-term care insurance — assuming we could qualify for coverage. And that's a big if. Insurers have been getting pickier about who qualifies for a stand-alone long-term care policy in recent years. In 2019, one-third of applicants in our current 65- to 69-year-old range were denied coverage, according to the American Association for Long-Term Care Insurance.
I asked AALTCI executive director Jesse Slome to crunch some numbers for me to estimate how much a similar policy would cost us today — if we were healthy enough to qualify.
Together, my husband and I pay less than $400 a month for our current coverage; those premiums are scheduled to rise to about $530 a month combined if we stick with our current benefits. John Hancock stopped selling stand-alone LTC policies in 2017 in favor of life insurance policies with LTC riders, but it continues to service existing policies.
To buy similar policies from another insurer would cost us more than $2,300 per month — nearly six times as much as we currently pay. That cost comparison made me feel a bit better about buying long-term care insurance when we were younger. But I still wondered whether we should accept the premium hike or pare back some of our coverage to trim expenses.
"Periodically, it is smart to reevaluate and rebalance your present financial status and your expectations from your long-term care insurance," Slome told me. "A rate increase often prompts that circumstance, just like a stock market correction."
"It seldom makes sense to walk away from a long-term care policy after years of paying premiums," he said. "Don't drop it. Edit it."
John Hancock did a good job of laying out our options to prevent a premium increase, including scaling back on inflation protection, reducing the daily benefit or agreeing to share 16% of the costs with the insurer. Although our current 5% compound inflation option has done a great job of keeping up with current costs, I'm leaning toward reducing our inflation protection to 3.2% — about standard for today's policies — to maintain our current premium because we have already been warned that another premium hike is coming.
"We are currently expecting to request an average increase of approximately 30% across all of our policy series," John Hancock said in a letter accompanying the notice of the current increase. "No additional rate increase will be effective earlier than 12 months from the effective date of the current rate increase." That gives me a year to contemplate my next move.
Check out Mary Beth Franklin's Retirement Repair Shop podcast.
The post How to respond to a long-term care premium hike appeared first on InvestmentNews.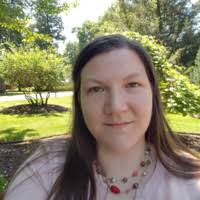 As our second lead editor, Cindy Hamilton covers health, fitness and other wellness topics. She is also instrumental in making sure the content on the site is clear and accurate for our readers. Cindy received a BA and an MA from NYU.