"When you've seen one RIA, you've seen … one RIA."
I don't know who coined this adage about registered investment adviser firms, but it's right on the money. Each RIA is different, a fact that underlines the need for diverse sources of financing for these fiduciary-minded wealth management firms.
Sure, you come across practices with cultural similarities, operational affinities and a similar emphasis on financial planning and investment philosophy. But for the most part, independent RIAs mirror the personal values and financial expertise of their founders and principals, making each firm as unique in the marketplace as the people that give it life.
THE ALLURE OF AUTONOMY
In my experience, RIAs require innovative capital solutions to meet their specific goals and objectives. No two capital solutions should be the same because no two RIAs are the same.
Through Dynasty, an RIA can secure equity-like capital without ceding control of their business. Via a "revenue participation interest," or RPI, an RIA can receive an upfront capital commitment in exchange for a modest revenue participation over a contractual period of time. In this way, an RIA can secure capital to fund organic or inorganic growth, monetize an ownership stake, plan for succession or service working-capital needs — all without giving up a shred of ownership.
This approach marks a departure from traditional sources of capital for RIAs:
RIA aggregators typically take significant, often controlling, equity stakes in firms in exchange for capital, often tied to a principal's internal or external succession strategy. Some of these players started as successful RIAs; others function more like investment banks.
Private-equity firms that purchase controlling interests in RIAs using a combination of debt and equity, often as part of a roll-up strategy similar to those of aggregators.
Private-equity players that prefer minority stakes, but impose inflexible timelines on stringent and sometimes convoluted repayment terms.
Ultra high-net-worth individuals and family offices. These investors frequently provide deals with extended time horizons, but have little desire to get involved with strategy or day-to-day operations. Again though, these transactions may hinge on complex deal structures — and long timelines can be a double-edged sword.
Banks, large and small, sometimes participate in lending programs backed by the Small Business Administration. In this realm, capital tends to be comparatively inexpensive, control is ceded only in the event of default, and deal terms tend to be relatively straightforward — but there are long lead times to close, as well as paperwork and documentation requirements that can be onerous. Also, banks don't necessarily understand wealth management, and the inflexibility of repayment schedules can be challenging to service in bumpy markets.
In contrast to these approaches, which are characterized by rigidity, complexity, and the requirement in some cases to surrender ownership and control, our approach is flexible and operationally nimble enough to meet every RIA's capital needs while accommodating their objectives.
DRAWING ON EXPERIENCE
Dynasty has a track record of providing capital solutions to firms that already use our operational and investment-management infrastructure. The difference now? We've opened this door for all RIAs to take advantage of our capital solutions on an á la carte basis.
In its role as a financier to the RIA industry, Dynasty also benefits from its experience as an outsourced Chief Financial Officer. Our in-house specialty as a professional-grade books-and-records keeper enables clients to develop real-time insights into their financial health, review key business trends and analyze their performance relative to peer RIAs.
Structurally, Dynasty's capital offerings are linked to the outsourced CFO offering. Firms that take advantage of our  capital offerings keep their books and records with us. This allows us to conduct real-time surveillance of our capital portfolio, but, just as importantly, it enables RIAs to upgrade and professionalize their record-keeping capability, freeing up time for key principals to concentrate on business development or client service. 
What we're doing isn't a radically new concept. We're simply a nonbank lender in a space we're passionate about, and know well. This positions us to provide RIAs a tailored approach to their capital-raising efforts — done in ways that help them retain ownership and participate in the enterprise value growth of their business. 
[More: After a choppy start, RIA M&A regains momentum in 2020]
Harris Baltch is head of M&A and capital strategies at Dynasty Financial Partners.
The post Equity-like financing for RIAs that don't want to surrender equity appeared first on InvestmentNews.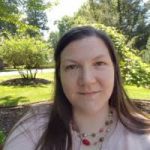 As our second lead editor, Cindy Hamilton covers health, fitness and other wellness topics. She is also instrumental in making sure the content on the site is clear and accurate for our readers. Cindy received a BA and an MA from NYU.