As vaccines continue to be distributed to millions of Americans and we inch back toward "normal," things are looking up. One of the signs of optimism is that advisers are starting to open, or fully open, their offices.
Many advisers have told me how much they miss connecting with clients; they're ready to get out of the house and start meeting them in person again. Some, anticipating holding events over the summer and fall, are busy planning gatherings that will delight their clients.
All of this is good. It's great, in fact. And yet . . .
How do you know what your clients want today? We can all agree that 2020 was a year like no other, and most of us experienced things we never imagined could happen. (Remember food and toilet paper shortages? How about the inability to visit friends in the hospital or family members in nursing homes? Or children attending school online only?) So much has changed over 12 months that it's likely what your clients once wanted or preferred has gone by the wayside.
ASK AND YOU SHALL RECEIVE
There's only one way to know what clients want and need today: Ask them. If you regularly do client surveys, this will be easy for you. If you haven't done one in a while, it's a great time to start.
You'll want to check on clients' preferences in several areas, including the following:
• What are clients' preferred frequency and type of meeting for client reviews?
• When would clients feel comfortable coming to the office?
• How has the quality of Zoom meetings been?
• Should you plan for in-person or virtual client events?
Don't assume you know your clients so well that you know their preferences; their answers might surprise you.
SURPRISING RESPONSES
One adviser I work with conducted a survey in August and reran the identical poll in January. The differences between what clients wanted then versus now were quite striking. In August, for example, 52% of people said they would prefer to meet in person only; by January, that had dropped to 25%. Even more surprising, by January, almost 38% of clients said they only wanted to meet via phone or Zoom.
The clear client preference now is some sort of hybrid model, with perhaps one meeting per year in person and another via videoconference. Clients have had time to become familiar with Zoom meetings and are enjoying the convenience of remote reviews.
This same adviser has been eager to reopen his office because he truly misses his client interactions. But clients unequivocally told him they aren't ready to come back, at least not for a while.
Think of the service missteps that might have occurred if the adviser didn't take time to understand what his clients wanted! He would have wasted time trying to get people to come into the office for appointments, and they would have avoided or dreaded them — not the client experience you want.
Asking about client events also paid off for this adviser. He gave clients a range of activities for both in-person (movies, dinners) and virtual (cooking classes, educational webinars) events and asked them to rank their preferences. The winner? A client event at a drive-in movie. This told the adviser that his clients were willing to participate, but still preferred to be safe and socially distant in their cars.
GET STARTED WITH A SURVEY
What will your clients reveal to you? I don't know — and most likely, neither do you. Create a survey asking your clients a few crucial questions, and you'll have a much better sense of how to proceed — and delight —your clients.
[More: Holding on to clients in any market]
Kristine McManus is vice president and chief business development officer at Commonwealth Financial Network.
Vanguard launches its first actively managed bond ETF

The post Discover what your clients want with a survey appeared first on InvestmentNews.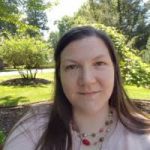 As our second lead editor, Cindy Hamilton covers health, fitness and other wellness topics. She is also instrumental in making sure the content on the site is clear and accurate for our readers. Cindy received a BA and an MA from NYU.