If retirement in the U.S. can be split into three generations, the first, Retirement 1.0, was about fees, funds and fiduciary. Employers looked to offload the funding liability for defined-benefit plans to employees, and defined-contribution plans like 401k(s) reduced costs and work.
The Pension Protection Act of 2006 gave rise to Retirement 2.0, which centered on plan design, automatic features and target-date strategies.
The forthcoming Retirement 3.0 will be about pooling money. Plans will employ institutional or DB philosophies and limit risk and liability, while outsourcing work through the Secure Act's pooled employer plans, or PEPs.
"The COVID-19 crisis has delayed PEPs, with 50 million Americans unemployed and the small market in turmoil," said Kelly Michel, industry consultant and architect of Transamerica's multiple-employer-plan strategy. But "the crisis could fuel PEPs for those that embrace technology and create a rich digital experience."
Opportunities abound for advisers, both specialist retirement plan advisers and wealth managers. Pooled assets make distribution and service more efficient as wealth and retirement planning converges at the workplace.
Despite the promise of these plans, it may be five years before PEPs take hold, just as it did with target-date funds and automatic plan features after the PPA.
Behind PEPs are powerful converging forces from all market sectors:
Employees. For the vast majority of employees who cannot afford traditional personalized advice, the workplace offers huge and efficient opportunities to provide guidance.
Employers. Most employers would like to offer a 401(k) or 403(b) plan to employees, but the costs, work and liability involved are inhibitors. Smaller companies that do have plans face operational risks and fines. PEPs may finally allow human resources managers at these companies to engage senior management on retirement benefits.
Advisers. For specialist retirement plan advisers, the elegance of a simple yet somewhat flexible plan design and investment menu will allow them to move down market and serve current clients more efficiently. For wealth managers, PEPs offer an easy and safe retirement plan option, allowing the adviser to focus on providing wealth management, financial planning and rollover strategies to a client's employees.
Record keepers. Providers are entering a new phase of market maturity and consolidation. Figuring out how to provide an enriching digital experience that consumers now expect in an already low-margin business will be a challenge for those whose businesses are built on archaic platforms. But reducing the cost of distribution is much easier, as decisions are made by a pool of plans, rather than individually, as is often the case for an adviser who may not sell more than a one or two plans a year.
Money managers. Distribution has become more centralized — defined contribution investment-only shops focus on DC aggregators, record keepers, broker-dealers and professionally managed investments like target dates or managed accounts, rather than individual advisers. PEPs will allow DCIOs to sell to hundreds of employers in one plan.
Institutional market. "Major employers want to insulate themselves from litigation and fiduciary liability while relieving the burden on internal staff," said Lew Minsky, executive director at the Defined Contribution Institutional Investment Association. Though margins are better up-market, there are fewer opportunities. That is why Aon, an institutional investment consultant, was one of the first pooled plan providers focused on plans under $500 million. "Will PEPs be a bottom-up or top-down opportunity? Probably both," Minsky said.
These powerful, converging waves are bound to indelibly change the industry, casting aside those who resist.
PEPs incorporate the best of Retirement 1.0 and 2.0. They will lower fiduciary liability, institutionalize investment decisions, streamline administration — which is where the real cost savings will be realized — and accelerate auto plan design.
PEPs provide an opportunity to make informed decisions that help employers and employees through the analysis of smart, clean data.
Remote work during the COVID-19 crisis has made companies and their workers open to video chats, and that will accelerate PEP development. It will also speed up the digital divide and consolidation for those record keepers that cannot keep up. And it could open the door for a digital giant that knows how to analyze big data and employ artificial intelligence, probably through an acquisition of a robo record keeper.
What are the inhibitors? Inertia is a powerful force throughout the industry, not just with employees. Some parties will not see the opportunities.
Others clearly see the future that puts them on the wrong side of this tsunami. As Bob Dylan once wrote:
"Praise be to Nero's Neptune, the Titanic sails at dawn
Everybody's shouting, 'Which side are you on?'"
[More: The online evolution of retirement plan practices ]
Fred Barstein is founder and CEO of The Retirement Advisor University and The Plan Sponsor University. He is also a contributing editor for InvestmentNews' Retirement Plan Adviser newsletter.
The post Secure Act's pooled employer plans a dramatic change for 401(k)s appeared first on InvestmentNews.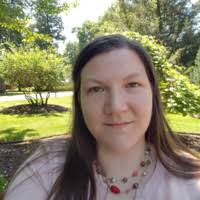 As our second lead editor, Cindy Hamilton covers health, fitness and other wellness topics. She is also instrumental in making sure the content on the site is clear and accurate for our readers. Cindy received a BA and an MA from NYU.