Good news for motorists who own an iPhone: it will now be possible to know in advance if a photo radar is nearby, thanks to an update of the Google Maps application, one of the navigation assistants. most popular in the world.
Drivers can easily flag the location of a photo radar or speed control zone by tapping a new icon in the application. In addition to traffic accidents, there are four new types of incidents: street closures, areas under construction, broken down vehicles, and objects strewn across the street, such as debris.
Android phone owners had access to these features for a few months now, but the update will now be extended to iPhone owners, who should have access later this week.
Some apps already offered the option of locating the location of police cars, such as Waze, purchased by Google in 2013. Since their inception, these apps have attracted harsh criticism from law enforcement. Last February, according to the Business Insider report, the New York Police Service sent a letter to Google to remove this feature from Waze, arguing that it was hampering their work to spot drunk motorists.
A spokesman for Google responded in the pages of the Business Insider that the company was more convinced that the feature makes the roads safer, saying that "informing motorists of upcoming speed traps will make for safer roads."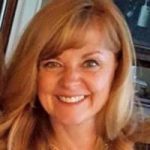 Following stints in TV news production and the music business Patricia Wells eventually found herself writing about all things tech. As a contributor to Zerg Watch, Patricia mainly covers mobile news, marketing and industry updates. Aside from being a contributor to the site, she assists in database management and administrative duties.