What makes your firm valuable?
If you've spent 2020 trying to figure out the best allocations to beat the markets, not only are you wasting your time, you're doing a disservice to your clients.
Because if this year has shown us anything, it's that trying to predict where the markets are going is impossible.  
After 30 years in this industry, I believe the key value we provide is keeping clients from making mistakes such as selling out when markets tank, or overloading on growth stocks when things are hot (as they are right now).
I'm amazed at how many financial advisers still believe their primary role is picking winning investments. This is in spite of all the data that show that the average professionally managed mutual fund does not outperform the underlying index.
With that in mind, how can advisers who work with a small staff (or maybe even alone) believe they can do a better job than professional managers who have teams of analysts at their disposal? It's ego and it's nonsensical.
The advent of the exchange-traded fund, which has made it inexpensive for clients to invest in stocks, has also created a cottage industry of people who believe their value is in allocating assets to various sectors based upon some sort of analysis they've done about the economy. These advisers may not think of themselves as market timers, but the constant movement between two different types of ETFs is essentially trying to time the market.
I believe that focusing on outsmarting the markets isn't just detrimental to your clients, it's also harmful to the value of your business. Here's why.
In the current environment, as difficult as it may be to accept, the value of your practice or business is based, in large part, on how easily it can be absorbed into another firm.
If you're a mature principal (and increasingly, we are an older bunch), the day will come when you will either choose to sell your practice or, via death or disability, somebody will choose for you.
If your practice is focused on good financial planning, there will be lots of potential buyers who could more seamlessly absorb the firm and continue to serve your clients the right way. On the other hand, if your focus has been on being some sort of strategic asset guru, then it's going to be difficult for someone else to step into your shoes. Which means that any value your firm has would be drastically reduced if something happens to you.
As the co-CEO of a firm that has completed roughly 10 transactions in the last three years, I've seen firsthand how difficult it is to integrate an entity that is focused on investment management.
In fact, assets under management being equal, those advisers who have built their practices on picking investments, rather than those who have focused on holistic financial planning, command significantly less when it's time to sell.
[More: How our response to the pandemic created a better normal]
Scott Hanson is co-founder of Allworth Financial, formerly Hanson McClain Advisors, a fee-based RIA with $8 billion in AUM.
The post Quit trying to time the markets appeared first on InvestmentNews.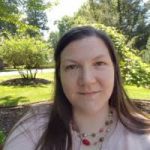 As our second lead editor, Cindy Hamilton covers health, fitness and other wellness topics. She is also instrumental in making sure the content on the site is clear and accurate for our readers. Cindy received a BA and an MA from NYU.