Baby boomers are paving their way through a "new retirement," which they define not simply as the end of work, but the beginning of a whole new chapter in life, with new choices, freedoms and challenges. However, a new study has revealed that there's a gap between intentions and actions when it comes to retirees' financial futures, crossing four key areas contributing to a holistic retirement: health, family, purpose and finances.
Although financial advisers focus primarily on finance, the behavior patterns across these areas are telling, and they can provide better insight into clients' thoughts and actions. In fact, according to the study by Edward Jones and Age Wave, The Four Pillars of the New Retirement, 84% of those working with a financial adviser said that their financial adviser relationship gave them a greater sense of comfort regarding their finances during the pandemic.
As financial advisers seek to better serve their clients, it's important to recognize where their priorities lie, as well as the implications of such decisions. For example, while the majority of retirees said they want their "healthspans" to match their lifespans, only 55% said they maintain a healthy diet and only 52% exercise regularly. While there may be little financial advisers can do in this area, it's important to understand the lack of follow-through on topics as important as health.
Baby boomers and subsequent generations are also embracing the concept of "families of affinity," which means "anyone I love and care for whether or not I am related to them by blood, marriage and adoption." If this largesse extends beyond the traditional view of family, many could find themselves in a tough situation. Research indicates that 24 million Americans provided financial support to adult children during the COVID-19 pandemic, and seven in 10 retirees reported that they are willing to offer financial support to family, even if it jeopardizes their own financial future.
When it comes to purpose, retirees also demonstrate an intention-action gap. For example, while they face the challenges and opportunities of "time affluence," too few are doing anything about it. Even though the vast majority say they would like to do more for their communities, only one-quarter have done volunteer work. When it comes to creating a financial strategy, consider discussing with clients the legacy they want to leave and create for themselves when it comes time for retirement.
Finally, retirees also require assistance with their finances. More than a third said that managing money in retirement is more confusing than saving for retirement. And, of course, if they are being overly generous with family, they could be putting their financial future in jeopardy and may actually become the burden they most fear.
The intention-action gap keeps many from moving forward and achieving what they say is important to them, not the least of which is financial well-being. Financial advisers should work with their clients to help them establish a solid foundation and build upon these four pillars so they can live their best life in retirement.
With the world turned upside down by COVID-19 and the economic and social disruption that comes with it, financial advisers have the opportunity to make a meaningful and impactful difference in their clients' lives.
[More: How to achieve a client-centric practice]
Ken Cella is principal in the client strategies group at Edward Jones.
The post Managing the gap between intentions and actions in the new retirement appeared first on InvestmentNews.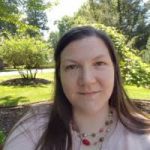 As our second lead editor, Cindy Hamilton covers health, fitness and other wellness topics. She is also instrumental in making sure the content on the site is clear and accurate for our readers. Cindy received a BA and an MA from NYU.