Global technology platform InvestCloud is ready to have a seat at the table with wealthtech powerhouses like Envestnet after the completion of a recapitalization that drove it to reach unicorn status with a $1 billion valuation.
The recapitalization, announced Tuesday, includes fresh investments led by Motive Partners and Clearlake Capital Group. As part of the agreement, Motive Partners included the consolidation of its two portfolio businesses, Tegra118 and Finantix, into the InvestCloud platform — a move that could position the fintech to rival TAMP offerings. 
The three entities coming together is complimentary in the way that each fintech brings something niche to the table — further cementing InvestCloud's objective to become a global wealthtech player, according to InvestCloud's Chief Growth Officer Mark Trousdale. "We're looking to become the Amazon for finance, that's really the big idea," he said.
While becoming the Amazon of finance is an idealistic goal, InvestCloud now has the technology chops and scale to execute and compete. 
InvestCloud will leverage Finantix's footprint in Europe and Asia to offer an international private banking platform, according to Trousdale, while using Tegra118's distribution platform — which already connects top asset managers, broker-dealers and custodians for financial products in the U.S. — as the base for the "international financial supermarket" the fintech plans to build. 
The international scale will be a key factor to InvestCloud's future, according to Alois Pirker, research director for Aite Group's Wealth Management practice. "There's very few wealthtech firms that are really playing globally," he said. "Typically, when it comes to front-office adviser tools, those products become a regional affair."
To that end, InvestCloud's competitive edge lies in its mergers with Tegra118 and Finantix that allows the fintech to play in a number of continents and several different business lines, according to Pirker.
Ultimately, the deal adds another end-to-end competitor in the FA platform business, according to Chip Roame, managing partner at Tiburon Strategic Advisors. "InvestCloud lacked a portfolio accounting engine. Tegra118 lacked enough front-end technology. Together, they are far more comprehensive and will compete more head-to-head with Envestnet and Orion."
Yet, catching up to the likes of Envestnet is no small feat. The largest TAMP by assets certainly remains king, with a 35% market share, according to Cerulli.
Still, more fintech consolidation is on the horizon, Roame said. "Many firms enter with impressive single point solutions, but ultimately the comprehensive platforms win out," he said, noting the sales of leading financial planning technologies eMoney and MoneyGuidePro to Fidelity and Envestnet, respectively.
The dominant players in wealthtech, like TAMP powerhouse Envestnet, have also found scale in mergers. Another top TAMP, AssetMark, realized growth recently through an initial public offering. Smaller firms have been absorbed into larger companies, like Orion Advisor Solutions' purchase of Brinker Capital last year or Vestmark's deal with Adhesion in 2018.
Fellow large-scale fintechs like Vestmark and Addepar might also be acquirers, according to Roame. Meanwhile, "leading-edge single point solutions like Redtail and Riskalyze might be sellers," he said.
As for InvestCloud, the consolidation means the fintech now has in excess of $4 trillion of assets on its platform and revenues over $285 million, with a team of over 900 people, according to the announcement.
Tegra118 CEO Cheryl Nash comes on as the CEO of the Financial Supermarket division, and Finantix CEO Christine Mar Ciriani will become the CEO of the Private Banking division. Both will join the global InvestCloud management team reporting to InvestCloud CEO John Wise.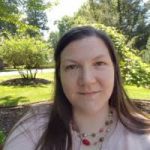 As our second lead editor, Cindy Hamilton covers health, fitness and other wellness topics. She is also instrumental in making sure the content on the site is clear and accurate for our readers. Cindy received a BA and an MA from NYU.