As an avid practitioner of yoga for the past 20 years, I have personally experienced the many benefits of being flexible while at the same time suffering the pain and limitations of rigidity. The benefits of flexibility also apply to 401(k) and 403(b) plans.
The auto plan brought defined-contribution plans into the 21st century and moved us closer to replacing defined benefit. We had to start somewhere and even the author of the 2006 Pension Protection Act, Mark Iwry, a former senior advisor to the Secretary of the Treasury official, admits that suggesting a 3% deferral rate is not optimal, but he wanted to be conservative with these new plan designs.
We have learned that a savings rate of 6% or even higher is needed, augmented by the company match and auto escalation to get to the 12% to 15% savings rate most people require to retire comfortably.
But we are also learning the value of being flexible and how each action causes a reaction, just as in yoga. A plan's match greatly influences deferral rates, while auto enrollment affects participation rates. Stretching the match can help participants defer more, but few DC plan sponsors do that.
Plan sponsors must decide how much money they can afford to provide with their match, the most common choice being 3%, which is set up as a match of 50% on the first 6% participants save. Why not stretch that match to 25% of the first 12% saved, to encourage people to save more? Same money, vastly different results. The downside is that employees will have to contribute 12% to max out their match, which is not so terrible.
Abbott Labs was even more flexible with its match, deciding to help younger workers who had student loans and were unable to contribute, thus missing out on Abbot's generous 5% match. The company allowed these employees to get the 5% match if 2% of their earnings go to pay their student loans — the same amount other workers had to defer to get the 5% match. Brilliant! Abbott's move is being copied by many other plan sponsors.
Why not go further and allow less-highly compensated workers to get the company match even if they don't contribute to the plan or contribute less? It's the same idea as providing the match to those paying off their student loans. Both programs could hurt with discrimination testing as fewer less-highly compensated workers will contribute but maybe the government will also be flexible with the testing and give the company credit for those workers who receive the match without contributing. And that's not an issue for 403(b) plans that don't have discrimination testing.
Auto enrollment is a proven method to increase participation rates but what if the plan already has 90% or more of its workers participating? Why bother? What about retail or food companies with high turnover that creates lots of low account balances? Plan sponsors that have high turnover could wait for six months, or whenever turnover tends to level off, to institute auto enrollment.
The most common default option is target-date funds but do all employees born within five years need the same asset allocation? Many record keepers are offering managed accounts, which are more flexible. If the costs are too much, the recommendation is to move participants into managed accounts when they turn 50 or when the account balance gets higher.
Finally, what about eliminating the need for plan loans and most hardship withdrawals by providing side-car emergency savings accounts?
Ultimately, organizations and their employees have a finite amount of dollars that they can allocate toward retirement plans and other benefits. How hard would it be to recommend the right allocation to retirement and other benefit programs for each employee, especially as plan sponsors move toward the high-deductible health plans and deploying health savings accounts, which provide triple tax benefits?
Ultimately, the industry needs to make retirement income more flexible, allowing plan sponsors and participants to move the guarantee when they change record keepers and providing the flexibility that most annuities currently do not offer.
The DC industry, including plan sponsors, needs to not only be flexible when offering benefits but also mindful of the individual needs of each employee and to provide customized solutions based on their needs, resources and benefits being offered as health, wealth and retirement converge at the workplace. Flexibility and customization are needed through advice, technology and data.
[More: Reform needed to improve teachers' retirement plans]
Fred Barstein is founder and CEO of The Retirement Advisor University and The Plan Sponsor University. He is also a contributing editor for InvestmentNews'​ RPA Convergence newsletter.
Empower's Ed Murphy sees $8 trillion DC business as growth market

The post How yoga can help improve retirement plans appeared first on InvestmentNews.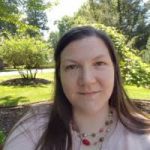 As our second lead editor, Cindy Hamilton covers health, fitness and other wellness topics. She is also instrumental in making sure the content on the site is clear and accurate for our readers. Cindy received a BA and an MA from NYU.