Empower Retirement's purchase of digital advice firm Personal Capital stands to bring the 401(k) provider fully into the financial wellness business, which could help it retain rollover assets.
The deal, announced Monday, will result in Empower bringing Personal Capital in-house, with the robo and human advice firm being slightly rebranded as Personal Capital, an Empower Company.
For Empower, the roughly $1 billion deal means significant customer-service additions that could make it much more appealing as a retirement plan provider. For Personal Capital, it means having vastly expanded access to clients — essentially the country's second-largest 401(k) record-keeping business.
"The market's shifted and over the last five years, where both the sponsor and the participant have higher expectations of providers like us to help them think through all their of their needs — not just retirement goals," Empower CEO Edmund Murphy said. "We see this as a way to further extend our value proposition to sponsors and participants, to address those evolving needs that the mass affluent investor has."
The importance of online advice is not lost on financial services firms. Many have scrambled to get into the market in some form, with the goal of winning over clients when they are early-career workers and just starting to amass assets. Brokerages that traditionally have seen clients come to them in their 30s or 40s will continue to see their business disrupted, said Dennis Gallant, senior analyst at Aite Group.
"There's a race to engage clients at an earlier stage," Gallant said. "Everybody's kind of moving down market … The workplace is the beachhead for this movement."
Aside from getting clients earlier, firms are seeking to be a one-stop-shop, providing a broad range of services, he noted.
The addition of Personal Capital's advice and account aggregation services will significantly expand Empower's capabilities, he said. And it provides Personal Capital an entry into the 401(k) market, he noted.
"They have some of the highest engagement rates that exist in the market today," Murphy said. "For those 1.4 million [account] aggregators, their 90-day engagement rate is 90%. That average customer is logging in 16 times a month, which is extremely high."
The combined companies will increase scale for each, and there are benefits to giving retirement savers access to a service that lets them view all of their financial accounts in one place, the companies stated.
"Personal Capital will be uniquely positioned to serve the growing segment of consumers who seek a combination of digital and human advice while helping to accelerate the capture of rollovers and other out-of-plan assets," the companies said in the announcement.
The online advice and account-aggregation service was launched in 2009 by former Intuit CEO Bill Harris and NextCapital co-founder Rob Foregger. The company competed with services like Mint to provide users with comprehensive view of their accounts and assets. Early in its history, Personal Capital had ambitions for 401(k) market, though it quickly moved away from that.
"We started Personal Capital with the hope of changing the landscape of the investment industry. I think the company is doing just that, reimagining how financial services is done," Foregger said in a statement. "It's clear that the COVID-effect is compressing the digital transformation of the investment industry by five years, if not more. The Demerais Family and Empower are fortunate to have Personal Capital fully in their fold."
Empower is part of Great-West Life & Annuity Insurance Company, which is owned by Great-West Lifeco, part of the Demerais-family-owned Power Corporation of Canada.
In late 2018, Empower announced a partnership with Power's Wealthsimple robo, providing digital advice to Empower's IRA clients. That arrangement will remain intact, Murphy said.
Earlier this year, Empower announced an arrangement with ETrade that allows clients to view their stock accounts alongside their retirement plan balances.
"We're entering a period of this transition from investment culture to advice," Gallant said. "The pandemic is going to drive more thinking toward financial planning."
The deal is expected to close in the third quarter of 2020, and integration will take place over the coming 12 to 18 months, Murphy said. Personal Capital CEO Jay Shah and his management team of about 10 people are committed to staying with the firm after the acquisition, Murphy said. Post-acquisition, Shah will report to Murphy and will be a member of the executive team, according to the announcement.
Empower will pay $825 million at closing to acquire Personal Capital, plus up to $175 million "for planned growth," the firm stated.
Greenwood Village, Colorado-based Empower oversees $656 billion across about 40,000 retirement plans and $13 billion in a total of 135,000 individual retirement accounts, according to the firm.
Personal Capital, based in Redwood Shores, California, manages more than $12 billion in assets among 2.5 million clients, the company stated.
The post Empower's $1 billion deal for Personal Capital could boost rollover business appeared first on InvestmentNews.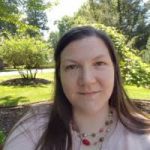 As our second lead editor, Cindy Hamilton covers health, fitness and other wellness topics. She is also instrumental in making sure the content on the site is clear and accurate for our readers. Cindy received a BA and an MA from NYU.