The Department of Labor announced Monday it is proposing a new regulation to govern investment advice in retirement accounts to replace a rule that was vacated more than two years ago by a federal appeals court.
The proposed regulation would provide exemptions under federal retirement law — the Employee Retirement Income Security Act — that would allow fiduciaries to receive compensation for advice that would otherwise be prohibited, such as third party payments, as long as they act in a retirement savers' best interests.
Financial advisers would qualify for the exemption when working with 401(k) plans and individual retirement accounts if they follow impartial conduct standards, including: earning reasonable compensation, not making misleading statements and telling customers they are acting as fiduciaries.
The rule reinstates the five-part test under ERISA to determine who is a fiduciary. That test, which includes delivering advice on a regular basis, was replaced by a retirement advice investment rule promulgated by the Obama administration. The Obama measure was struck down by a federal appeals court in 2018.
"The proposal would allow a wide-range of investment advice and services to ERISA plans and IRA investors and ensure that retirement investors receiving advice under the exemption get advice that is in their best interests," a senior DOL official told reporters in a conference call.
The proposal says that it applies to registered investment advisers, broker-dealers, banks, insurance companies, and their employees, agents and representatives.
But brokers who adhere to Regulation Best Interest, the new broker advice standard that will be implemented on Tuesday, will likely be deemed as being in compliance with the new DOL rule. The senior DOL official said the exemption would enable "regulatory efficiencies."
Reg BI, as it's known, covers rollovers 401(k)s to IRAs.
SEC Chairman Jay Clayton said DOL collaborated with the agency on setting investment advice standards.
"I commend the Department of Labor for their efforts to clarify and align the standards of conduct that investment professionals must follow in providing advice to Main Street investors," Clayton said in a statement. "The proposed exemption announced today reflects in part the Commission's constructive and ongoing engagement with the Department. I look forward to continuing our work with the Department so that collectively we can enhance investor choice and increase investor protections."
Advocates for the original DOL fiduciary rule — which included a contract that allowed retirement savers to sue their advisers if they didn't act in their best interests — criticized the new DOL regulation as being too weak to curb broker conflicts of interest.
Barbara Roper, director of investor protection at the Consumer Federation of America, said the SEC made sure that Reg BI was not a fiduciary standard. It allows many more conflicts than ERISA requirements and basing the new DOL rule on the SEC regulation is a "huge watering down of the standard."
She also said the re-emergence of the five-part fiduciary test reopens loopholes in the definition of investment advice.
"That means firms will essentially be able to choose whether they want to operate under what's left of the fiduciary standard or disclaim away their fiduciary obligations," Roper wrote in an email.
By putting the five-part test in place again, insurance sales professionals who make one-time rollover recommendations may not be covered by the DOL proposal, said Jason Roberts, chief executive of the Pension Resource Institute. The Obama administration DOL fiduciary rule did cover sales by insurance professionals.
"If I didn't have a pre-existing fiduciary relationship [with a client] and I don't [establish] an ongoing relationship through an IRA, then I'm certainly not subject to the DOL's interpretation," Roberts said. "And I'm not subject to Reg BI because I'm not a registered representative."
A DOL senior official confirmed that DOL Secretary Eugene Scalia participated in drafting the advice proposal after being cleared by the agency's ethics office. Scalia was the lead attorney for the brokerage industry plaintiffs in the lawsuit that led to the Obama administration's fiduciary rule being overturned.
The DOL proposal will be published soon in the Federal Register and open for public comment. After reviewing comments, the DOL could modify the proposal and then promulgate a final rule. That process could take months.
The post DOL proposes new standard to replace vacated fiduciary rule appeared first on InvestmentNews.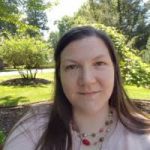 As our second lead editor, Cindy Hamilton covers health, fitness and other wellness topics. She is also instrumental in making sure the content on the site is clear and accurate for our readers. Cindy received a BA and an MA from NYU.