The Certified Financial Planner Board of Standards Inc. relaunched a website Wednesday to help prospective clients find a planner who's a good fit for their needs.
The Let's Make a Plan site was overhauled based on research conducted earlier this year that showed that the most important factors for consumers in the selection of an adviser are how they pay for a financial planner, whether they can afford it and whether the return was worth the cost.
"We've tried to embody all of those things in our new site," CFP Board Chief Executive Kevin Keller said in an InvestmentNews interview. "We want to empower the consumer to make an informed decision, and we think this is an important improvement to that end."
The redesign aims to make the site, which contains profiles of financial planners, easier to navigate and to use on mobile devices. The site is highlighted in the multimillion-dollar annual advertising campaign the CFP Board conducts to raise awareness of the credential.
The homepage for the refreshed site features several questions that a visitor can click on for educational information about hiring a planner. One of them leads to a page that explains various ways financial planners are paid, such as assets under management, commissions, hourly rates, retainer and subscription fees, and fees for service.
In the second phase of its relaunch, the site will include filters that visitors can use to search the database of planners based on how they pay for their services. The CFP Board will begin collecting data on planners' compensation methods early next year to populate the fields for the optional search tool on payment types.
Last March, the CFP Board removed from the website compensation descriptions — such as fee-only, commission-only and commission and fee — that were included on the profile of each planner in the database. The new filters will be an improvement because they will provide navigation of compensation methods that is meaningful to consumers rather than being "adviser-centric," Keller said.
Compensation descriptions for financial planners on the CFP Board's website have been a source for controversy for years. A lawsuit against the organization that centered on how CFPs define how they're paid was dismissed in 2015.
Fee-only advisers and the National Association of Personal Financial Advisors backed maintaining the description on planners' profiles in the CFP Board database, arguing that it signifies the most conflict-free way to pay for advice.
The CFP credential is held by investment advisers, brokers and insurance sales professionals. The CFP Board is neutral toward compensation methods, and each can present conflicts, Keller said.
The important thing is that all CFPs must adhere to the strengthened investment advice standard connected to the mark, Keller said. Implemented in June, it requires CFPs to act as fiduciaries whenever providing investment advice. Previously, a fiduciary standard only applied during the financial planning process.
"Financial planning and financial services in general is fraught with potential conflicts of interest," Keller said. "It is CFP Board's code and standards that holds all CFP professionals to a fiduciary duty and requires them to at all times put the best interest of their client ahead of their own that is most important. Regardless of your compensation method, our expectation is that if you're CFP-certified, you'll be abiding by our ethical standards."
Profiles on the Let's Make A Plan site also include a planner's CFP Board disciplinary history as well as direct links to the Financial Industry Regulatory Authority Inc.'s BrokerCheck and the Securities and Exchange Commission's Investment Adviser Public Disclosure websites for planners who are overseen by those regulators.
The CFP Board sets and enforces the educational, ethical and competency standards for the approximately 87,000 CFP certificants in the United States.
The post CFP Board launches redesigned consumer website appeared first on InvestmentNews.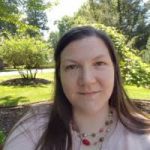 As our second lead editor, Cindy Hamilton covers health, fitness and other wellness topics. She is also instrumental in making sure the content on the site is clear and accurate for our readers. Cindy received a BA and an MA from NYU.