It's exciting when a prospect requests your downloadable e-book or report on your website, right? Watching your digital marketing funnel start to work means that all that time and money you spent creating content was not in vain.
But it's not time to crack open the champagne just yet.
You may have them on the line, but the path from "cold" to "gold" requires a few more steps. Receiving contact information from prospects may get you closer to building your client base, but your newfound relationship won't truly begin until you actively start a meaningful dialogue.
Generally speaking, digital leads that come your way are cold. They don't know you, don't trust you and don't know how you can help them. Sure, they're downloading your resource, but it's the resource itself that has their attention — not you. Your job as the financial adviser is to gain their trust and give them a reason to connect with you.
So, how do you get them genuinely engaged?
3 ESSENTIAL COMPONENTS OF COMMUNICATION
1. Consistency
Would you rather have a doctor who continuously monitors your health and encourages routine check-ups, or one who waits for you to book an appointment after you've gotten sick?
The same is true for financial health professionals. People want to work with advisers who show they're proactive and reliable by identifying problems that could have easily gone under the radar.
In psychology, the mere-exposure effect tells us the more familiar we become with something, the more likely we are to be favorably influenced by it. So, the more you communicate with prospects, the more likely they are to think highly of you.
How many times have you heard a song for the first time, dismissed it, and then realized you love it after hearing it play more? Those often turn out to be my favorite songs.
That brings me to my main point, which is that you need to keep your prospects engaged, so you stay top-of-mind. At the same time, you don't want to bombard them. It's all about finding the right balance.
A good rule of thumb is to reach out on a weekly basis with concise, valuable insights. Creating an email drip series or text messaging chain as a follow-up to your initial offer email is an effective way to achieve this.
Keep your digital marketing message short and impact long.
2. Relevance
Show that you know your audience by sending them content they will actually want to read. There's a reason why they opted in, and the key is to understand that reason.
When you understand who you're talking to and implement the best practices for email marketing, you'll have a winning combination.
If someone downloaded an e-book on retirement income strategies, the last thing you should follow up with is a newsletter about college planning. Instead, continue nurturing the relationship with information that relates to the deliverable they requested.
In our retirement example, you should follow up with more content focused on topics like Social security, estate planning, risks to retirement, and lifestyle needs. You can also weave in articles you've written, awards you've won, or webinars you've hosted to boost your credibility.
Custom targeting reinforces the idea that you are capable of helping, know a lot about the subject matter, and can approach it from several angles.
With proper segmenting and tracking, you'll be able to produce content that positions you as the industry expert on the topics your leads care about most. The best part is the numbers don't lie. Marketers who use segmented campaigns see as much as a 760% increase in revenue.
3. Immediacy
Remember that prospects will not go on a wild goose chase to hunt you down. Instead, they will need your contact information clearly presented to them so they can quickly and conveniently get in touch with you if (and only if) they feel like you can adequately address their needs.
"Book now" and "Contact me" buttons are great ways to show you're accessible, but they're only the tip of the iceberg. Every touchpoint you send should include your full name, phone number, email address and website. Using an email template that has your information in the footer is a no-brainer to streamline the process.
One way to get the conversation going is to pose a thought-provoking question and include a line about how you'd love to personally discuss the responses with them more in-depth. There are a few things to keep in mind when using this method:
Avoid seeming elitist. While you want to entice the prospects to reach out, creating too many hurdles or coming on too strong may keep them from picking up the phone or replying to your emails.
Keep it clear and light. Make your digital marketing clear. Saying you'd "love to chat for 10 minutes" is better than broadly saying you'd love to chat because it puts you on a schedule and assures prospects that they won't have to sit through an hour-long pitch.
Be flexible. Not everyone communicates the same way. Some people like Zoom, some like a phone call, some prefer to meet in person. Provide options.
That's it for now. Next time, we'll cover getting the conversation started, which is where the real magic happens.
Robert Sofia is the CEO of the digital marketing firm Snappy Kraken.
Find this series on fintechforadvisers.com.
The post Building credibility through communication appeared first on InvestmentNews.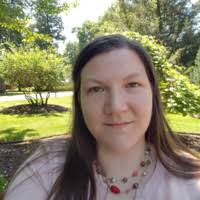 As our second lead editor, Cindy Hamilton covers health, fitness and other wellness topics. She is also instrumental in making sure the content on the site is clear and accurate for our readers. Cindy received a BA and an MA from NYU.