In recent months, a spate of independent broker-dealers and registered investment advisers have suspended sales of retail alternative investments, including interval funds and NAV REITs. In the wake of a global health pandemic and economic crisis, this should hardly be a surprise, right?
On the record, firms say that with uncertainty hovering over the retail and office real estate sectors, it's too difficult to value some of the underlying assets underpinning these investments. Therefore, no one should blame them for doing everything they can to protect advisers and their end clients until there is a bit more clarity.
Off the record, though, some would likely admit that this is also about regulatory and compliance anxieties. Still haunted by the memory of substantial fines and other stiff penalties associated with some of these products in the aftermath of the financial crisis, firms are loath to see the same thing happen to them this time around.
So they have pursued the path of least resistance by pulling the plug on them entirely. Some may call it the prudent approach. To me, it's just shortsighted.
ILLIQUID FOR A REASON
These are indeed tumultuous times. While equities have been more resilient than even the biggest optimist could have forecasted when cities and states began to shut down, the economy continues to face an uphill battle.
No one knows exactly what the landscape will look like in the weeks and months to come. Still, that's the point: Uncertain markets are precisely why some investors want — and need — access to quality alternatives.
Contrast the approach of firms that have halted sales with the mindset of institutional investors, including many family offices nationwide. The latter appreciate alternatives for what they are — long-term, income-yielding investments that can nicely complement portfolios in a rate-compressed environment — and have not pulled away, even in the face of a short-term valuation crisis.  
That's not to say that valuation concerns are trivial. It's never in an investor's best interest to overpay. But these products are illiquid for a reason, so no one should be cashing out of them before they cycle through anyway.
LEADING WITH DUE DILIGENCE
No matter the market environment, advisers need every possible tool to serve the long-term needs of clients. That includes having access to alternatives.
Firms worried about the fallout from short-term disruptions in this space should put more trust in their ability to perform due diligence on solutions before making them available to advisers.
Granted, no due diligence professional is clairvoyant enough to forecast a pandemic. At the same time, stress-testing alternatives is an ongoing process.
It starts by evaluating the risks before approving a product, and then continues during the capital-raising process and even once the capital is deployed. Importantly, this is not purely a numbers-based exercise. Other factors must be considered as well.
Alternatives deserve to be a part of the debate about what products and services best serve the interests of investors. When firms turn their back on them too quickly, that leaves advisers with one less arrow in their quiver at a time when they may need it the most.
Amanda Teeple is managing director with Timbrel Capital, a managing broker-dealer service provider that is part of the SFA Holdings family of companies.
The post Abandoning alts is shortsighted appeared first on InvestmentNews.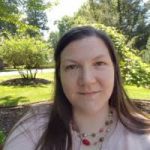 As our second lead editor, Cindy Hamilton covers health, fitness and other wellness topics. She is also instrumental in making sure the content on the site is clear and accurate for our readers. Cindy received a BA and an MA from NYU.