For many advisers, their locale — where they live, where they work — has been their primary source of new clients. By and large, this strategy has been successful. (Technology and digital marketing have brought some changes, but there's still a belief that local is better.)
Advisers get referrals from clients for prospects who have probably heard about them before; there's word-of-mouth recognition, perhaps from seeing them around town. This familiarity on both sides can help relationships flourish.
With COVID-19 limiting the effectiveness of the face-to-face model, however, advisers are trying to figure out how to generate business. They can't really see and be seen in their local community anymore. Most sporting events are canceled, casual drinks or dinners out are rare, and charitable fundraising events have moved online. These days, clients aren't arriving for meetings in a painstakingly decorated office, and advisers don't have the chance to offer prospects a cappuccino from their in-house machine. These courtesies were small touch points that helped advisers welcome prospects, further their brand and convey attention to detail.
In the practice of the future, all of these touch points will need to be reexamined through a digital lens and in most cases, adjusted. In the meantime, absent face-to-face meetings, how can advisers reach new prospects?
BUILD YOUR DIGITAL PRESENCE
Be thoughtful about advertising. In most communities, spectators aren't allowed or encouraged to attend sporting events. That means high school, middle school, and elementary soccer, field hockey and football games are being played without parents or families able to watch. This is tough for everyone, including the kids, but it's especially hard for parents and relatives.
One adviser I work with recognized that as an opportunity. He checked with his local school and learned its major athletic games would be livestreamed on cable television. He then moved his advertising budget to sponsor those games. Now, friends and family can tune in to watch, and when they do, they see the adviser's name and logo prominently displayed. He's establishing himself as still part of the community; even better, he's broadening his reach beyond his community. This idea would work for plays, concerts or anything else that might be livestreamed.
Consider offering webinars. Webinars offer advisers many great messaging opportunities, in addition to being platforms for information. Advisers are finding it's much easier to focus on a specific client niche in a webinar because their messaging can be specific, it costs virtually nothing to deliver and it's easy to scale. One adviser has a number of pharmaceutical companies in her area, and those companies have done quite well this year. By focusing a session on when to exercise stock options and discussing restricted stock units, she attracted executives from various pharmaceutical companies and scheduled several follow-up appointments.
Ramp up your digital communications. After the session described above, the adviser had amazing content to deliver via her newsletter, social media channels and website. She simply shared a series of questions participants asked, then gave brief answers to their concerns — and was surprised by all the attention she received.
Harness the power of video. Some advisers, realizing the power of video, have started posting educational series to Vimeo and YouTube to address specific questions or concerns of their target market. An adviser who focuses on retirement planning might create a video of his process, one on Social Security, another on long-term care, and so on. It's very easy for the adviser to track what his audience is interested in, and he can create more content to fill that need over time.
A video is great at conveying intangibles, too. Clients might not be able to come in to sit down with you, but a video of your team laughing over coffee can still welcome them to your practice. What would you want a video to reveal about you?
If you're struggling to find ways to connect with clients who can't come in to the office, consider these ideas to help you bond in other ways. There's virtually no limit to all the ways you can succeed!
[More: Get creative about client events in a virtual world]
Kristine McManus is vice president and chief business development officer for practice management at Commonwealth Financial Network.
The post Want to attract clients? Think beyond COVID-19 boundaries appeared first on InvestmentNews.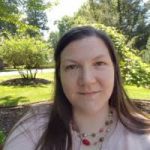 As our second lead editor, Cindy Hamilton covers health, fitness and other wellness topics. She is also instrumental in making sure the content on the site is clear and accurate for our readers. Cindy received a BA and an MA from NYU.