As someone who has sold his registered investment advisory firm to private equity not once, but twice, plus having purchased or merged with a dozen other advisory firms in the past few years, I've learned a few things about how to increase the value of a practice. Here are three steps to consider.
The first thing you want to do is to reduce client attrition. Most advisers will say they retain 99% of their clients each year, but from the data I've analyzed, it's much less than that. The reality is, the more a firm can show that their clients remain loyal, the more profitable that firm will be.
Take a moment to reflect on the lifetime value of a client. Consider a 60-year-old couple with a $1 million account balance and fees of 1%. That client provides $10,000 per year in revenue and could continue to pay that amount for the next 30 years. True, the clients may be taking some income from the account each year, but market performance should be able to offset whatever they are pulling from their accounts. No matter what type of valuation formula one uses, it works out to be a significant amount.
The second thing you can do to increase the value of your practice is to show that you are adding more clients than you are losing (which is not the case for most RIAs). The typical adviser has only experienced AUM growth the past decade because of market performance and not via the addition of new clients.
If you can show that you are adding more new clients than you are losing each year, this shows that your practice both effectively markets and receives referrals, and that increases your value.
The third thing you should do is make certain that you are charging a fee that is worthy of your service. The typical adviser charges about 1% for accounts under $1 million, and slightly less for balances north of that amount. This is what consumers are willing to pay. What baffles me are the number of advisers who don't believe in the value they bring to the client and charge fees that are way under market.
Just recently I came across an adviser who was trying to sell his practice, and his annual billing was less than 50 basis points. This would have been fine if the firm specialized in $20 million accounts. But the adviser worked with mass affluent and high-net-worth clients, and so his fees were about half of what a competitor's fees would be.
If you find yourself with fees that are much lower than average, you might want to initiate an increase before you consider a sale or a merger. It could make a substantial difference in the value of your firm.
Lastly, even if you aren't considering a transaction with your firm, it's a prudent business practice to always run your shop as if it might be sold at any time. This means not only paying attention to costs, but also implementing these practices to ensure that your firm is best in class.
[More: Prospecting is the best marketing]
Scott Hanson is co-founder of Allworth Financial, formerly Hanson McClain Advisors, a fee-based RIA with $8 billion in AUM.
Tools to automate a digital marketing strategy that delivers

The post Three steps to increase the value of your practice appeared first on InvestmentNews.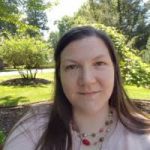 As our second lead editor, Cindy Hamilton covers health, fitness and other wellness topics. She is also instrumental in making sure the content on the site is clear and accurate for our readers. Cindy received a BA and an MA from NYU.