Last Wednesday, InvestmentNews hosted its annual market outlook webcast, titled "Money, Markets and Mystery." The timing couldn't have been better, because that day's trading action brought money, markets and mystery to the fore, with GameStop Corp. shares embodying the "mystery."
The heavy shorting of GME stock underlies the coverage — and shorting remains a mystery to so many, including new investors and long-term market observers. Couple that with some of this activity reportedly coming from new online arenas for investors, Twitter and Reddit, where gamification of investing was brought to the fore.
The massive money moves led to breathless coverage of these names on financial and mass media, and gave me flashbacks to 1999-2000, as market pundits waved their arms over these small names. It was energizing — but it misses the point.
The long-term reality of the market was captured on the webcast by Commonwealth Financial vice president Peter Essele, who said there was a reason for the sell-off that was lost in the barrage of information about GameStop; the real factor behind the sell-off, he said, was the Fed's dovish tone in its statement after the Open Market Committee meeting.
Despite drama and gamification, the mystery of the market is no real secret: It always comes back to long-term fundamentals, and not passing drama around an off-the-run name.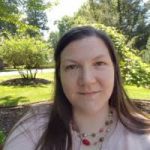 As our second lead editor, Cindy Hamilton covers health, fitness and other wellness topics. She is also instrumental in making sure the content on the site is clear and accurate for our readers. Cindy received a BA and an MA from NYU.