Students have the chance to finance their educations at record-low interest rates this year, and financial advisers can help guide families that have college-bound children. That is, if students can accept the strange new world of higher education during a pandemic.
Faced with a potential drop in admissions and lower income from tuition, colleges are being forced to confront a bubble in the price of education that has been building for years, faster than the rate of inflation, said Laura Varas, CEO of Hearts & Wallets.
"Remote learning has become acceptable, and it's clear that the price for remote learning should be much less than [that of] the full college experience," Varas said. "It gives parents a lot of leverage."
Financial advisers should be helping with that, she said.
"They should encourage clients to call their schools and negotiate," she said. "The price of college is going to have to drop, especially if it's going to be online."
And a benefit for borrowers is the current low-interest-rate environment.
The interest rate on federal loans to undergraduates is 2.75% for the 2020-2021 academic year, down from 4.53% a year ago, according to data from financial marketplace Credible. Meanwhile, federal graduate-student loans have a rate of 4.3%, down from 6.08%, and the rate on graduate and parent PLUS loans are 5.3%, down from 7.08%.
"The rates on federal loans taken out this academic year will be the lowest in history," said Robert Humann, general manager at Credible. "That is directly related to the pandemic," as rates on the 10-year Treasury have fallen, he noted. That has also made student-loan refinancing attractive, he said.
The college experience will be different for students this fall. Some schools are reopening with social distancing measures, though many are set to begin classes only on a remote-learning basis.
Of nearly 3,000 colleges and universities tracked by The College Crisis Initiative, a program at Davidson College, only 74 plan to open strictly on an in-person basis this fall. Another 631 schools will operate primarily with in-person classes, and 480 will have hybrid in-person and online learning models. Another 694 will be primarily online, and 121 others indicated they will be online-only. More than 800 schools have yet to determine how they will open, and more than 150 have models not identified by Davidson.
Some schools inevitably will change course.
A recent survey by The New York Times found at least 6,300 COVID-19 cases directly tied to college campuses, even though the school year is far from starting. High concentrations of those cases are in the South, as well as the East and West Coasts, according to the report.
That is not necessarily deterring graduating high-school seniors from attending, however.
As of July 17, over 57% of recent grads had completed the Free Application for Federal Student Aid, a rate similar to that of the same time frame in 2019, according to figures from Form Your Future.
But the volume of applications for private loans will not be clear for more than a month. The peak time those loans are taken is from mid-July to late August, when tuition bills become due, Humann said. About 75% to 80% of private loans are taken out during that time, he said.
Earlier this month, one of the big lenders of private loans, Wells Fargo, stopped issuing student loans to new customers "for the 2020 peak season," a company spokesperson said in a statement. The firm instead is focusing on existing private student loan customers, the firm stated.
"This decision does not change our commitment to helping students succeed financially," the statement read. "We will continue to offer our student credit card and deposit products such as a checking and savings accounts, as well as extend our support to students seeking financial advice to help them achieve their short- and long-term goals."
But overall, private-loan issuers do not appear to be shying away from new clients. This year, nearly 22% of applicants have been approved for private student loans, up from 16% in 2019, according to a report earlier this month from LendEDU. About 36% of those who apply with a cosigner have been approved, compared to just under 9% for those who don't have a cosigner, the report found.
Applicants are asking for more money, with the average loan request coming in at $20,000, up 20% from the amount in 2019, according to figures from Credible.
But the average funded amount of those loans so far this year is about $11,300, down considerably from about $14,000 in 2019 and $16,300 in 2016, according to LendEDU.
The recent drop could be due in part to slight decreases in tuition, as well as big reductions in room and board, given the focus many schools are placing on remote learning.
Parents and prospective students are also hurting financially, Varas said. One in four U.S. households has at least one person who is unemployed or furloughed, she said, citing an analysis Bureau of Labor Statistics figures for unemployment, adjusted for household size. The massive wave in new unemployment claims has disproportionally affected people of color and young workers, she noted.
Paying for college has moved toward the bottom of people's financial priorities, according to Hearts & Wallets survey data. While "paying for college for someone else" was a top goal for 13% of people at the beginning of 2020, that figure is now at 6%. For parents who have some children 21 or younger, only 16% said it is currently a financial goal, down from 32% in 2015, according to the firm.
Hearts & Wallets has been polling people about financial priorities and difficulties since March. Initially, people put off making major purchases, such as cars or homes, though those priorities have rebounded somewhat since then, Varas said. The same is not true for college funding, she said.
"The goal of paying for college education not only didn't rebound, but it continued to fall."
The post Student loans get cheaper, but college is a big question amid COVID-19 appeared first on InvestmentNews.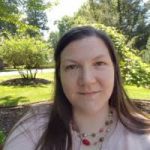 As our second lead editor, Cindy Hamilton covers health, fitness and other wellness topics. She is also instrumental in making sure the content on the site is clear and accurate for our readers. Cindy received a BA and an MA from NYU.