With more than $18 trillion in total assets, it is way too soon to declare the death of actively managed mutual funds, but the pace of 2020 outflows on top of a decade-long trend is starting to place the once-dominant mutual fund model alongside your father's Oldsmobile.
While mutual funds still hold more than three times the assets of exchange-traded funds, they registered a record $289 billion in outflows last year, according to Morningstar.
U.S. equity funds in particular saw $241 billion worth of outflows, which is more than four times the previous record of $58 billion in 2015. And large-cap growth equity funds had $66 billion of outflows, marking a 17-year streak of outflows. It has been seven years since U.S. equity mutual funds finished a year with positive asset flows.
Meanwhile, ETFs, as the hottest ticket among financial advisers and retail-class investors, posted record inflows of $502 billion last year, with taxable bond ETFs gathering more than any other category at nearly $195 billion.
"The pendulum has swung further away from active U.S. equity funds, and it seems hard to picture an environment where the pendulum swings back," said Todd Rosenbluth, director of mutual fund and ETF research at CFRA.
"This was a year when investors should have been happy with the performance of equity mutual funds and they clearly weren't happy enough," he added. "They were happier earning similar returns and paying less fees with ETFs."
What is seemingly good for the fast-evolving ETF space has been disruptive for firms that have been clinging for too long to the traditional mutual fund business. The list of asset managers with the most outflows last year is weighted toward firms that have been late to the ETF game.
Dimensional Fund Advisors, a $433 billion firm that only started dipping a toe in the ETF market last year, had $37 billion worth of outflows in 2020. T. Rowe Price, which manages $774 billion and moved into ETFs last year, finished 2020 with more than $33 billion in outflows.
American Funds, which manages more than $2 trillion and announced this month it plans to enter the ETF space in 2022, suffered more than $32 billion worth of outflows last year.
"It has clearly been better to be a diversified manager that offers passive and active mutual funds along with ETFs," said Tony Thomas, associate director of equity strategies at Morningstar. "As we talk to asset managers, we're hearing them talk about launching ETFs, and there's a lot of momentum for ETFs," he added.
[VIDEO: RIA valuations holding up despite pandemic and firms paying more up front]
Traditional thinking that active management, where mutual funds have an edge, benefits during down market periods showed up briefly in March when the initial shock of a global pandemic set in and the financial markets pulled back.
"We saw a little return to mutual funds in March when we saw the selloff, but it didn't last," Thomas said. "Insofar as people are talking about active ETFs, that could be another nail in the coffin for mutual funds."
On the flipside of all the doom and gloom overshadowing the mutual fund space, the biggest players in the ETF space continue to enjoy the ride. The Vanguard Group, which manages more than $6 trillion, had more than $140 billion worth of positive flows last year. BlackRock's iShares, with $2 trillion in assets, added more than $122 billion.
Likewise, State Street Global Advisors' SPDR ETFs, managing $845 billion, took in more than $35 billion, while Fidelity Investments, which manages more than $2 trillion, took in nearly $10 billion in 2020.
The post Mutual fund assets continue to decline in 2020 appeared first on InvestmentNews.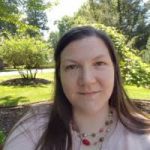 As our second lead editor, Cindy Hamilton covers health, fitness and other wellness topics. She is also instrumental in making sure the content on the site is clear and accurate for our readers. Cindy received a BA and an MA from NYU.