Financial advisors seeking the advantages that come from operating as an independent RIA look forward to the time they can break away and form their own firm. As those who have gone before them have discovered, being prepared with a well-developed and well-executed transition plan can make the move to independence smoother and more seamless.
"We've found that planning, preparation, and education are the keys to a smooth transition," says Michelle Palermo, Managing Director, Advisor Transition Services at Schwab Advisor Services™, whose team has helped thousands of advisors go through the process successfully.
So how, precisely, should an advisor heading into a period of transition plan for, prepare for, and educate their staff and clients about the changes they soon will experience?
First, before the transition process even starts, advisors should have a clear idea of their new firm's operating goals, marketing objectives, and technology and human resources needs. The clarity of direction can help make transition decisions easier and faster.
Next comes putting in place an experienced legal team that can provide assistance during the transition and beyond. This help includes advice about the appropriate legal structure of the new business, the steps an advisor should and should not take when leaving his or her current employer or affiliation, and a range of other regulatory and business issues. Throughout the transition process, experts say, many matters will require input from legal counsel.
Advisors and their clients should also have a realistic timeline for the transition process.
"The timeline for a transition can vary, depending on the readiness of the advisor and the size of assets under management as well as the complexity of those assets," said Palermo. "In the majority of cases, a transition takes three months from the start of the process until the new firm is up and operating. At Schwab, our transition team meets with the advisor and his or her team at the outset to gain a thorough understanding of their business model and their future needs in terms of technology, products, and portfolio and client account features. Based on the team's needs, we create a customized project plan and timeline, then conduct weekly calls to monitor progress on the plan and set priorities and next steps."
During the transition, familiarizing staff members with new procedures and new technology tools becomes a top priority, and here the assistance of the custodian is crucial.
"For advisors and their staff members, we offer a variety of live and recorded virtual sessions they can turn to during the transition to learn about our digital tools, technology, and operational procedures," Palermo says. "Our Schwab Advisor University hosts many on-demand tutorials, and there are regular webinars on digital best practices."
Since a good custodian will serve as a long-term partner for an advisor and can help grow the new business after the transition process is completed, selecting the right custodian is important.
"For that reason, advisors should look at not just the immediate and ongoing support a custodian provides but also its values and its reputation for customer service and asset security, and the breadth and depth of its technology platform for trading, data, integration, and day-to-day transactions," says Palermo. "We feel that what sets Charles Schwab apart in providing these services is our experience and our dedication to the overall client experience."
The principals at Opal Wealth Advisors in Jericho, New York, can attest to the value of having the right custodian partner.
"Thanks to the Schwab team, we couldn't have been more prepared for the launch of our firm," said Opal co-founder Lee Korn, who, along with partner Jesse Giordano, had been a veteran wirehouse advisor. "On an ongoing basis, Schwab continues to be a great partner in helping us fulfill our primary objective, which is to do the best thing for our clients."
For advisors who might find "ready-to-go" services and an even easier transition more appealing, there are now many ways to go independent by affiliating with an intermediary Registered Investment Advisor whose platform can take the place of what an advisor might decide to create themselves. The choice of direct custodial access or access through an intermediary hinges on what the advisor feels best fits their business strategy and which can best help the advisor achieve his or her long-term vision of success.
"Whichever route to independence is selected, informing and educating clients about what will be happening during the transition period is critical," says Palermo.
"Clients choose to remain with their advisor because of the relationship they have developed with the advisor, not with the firm," she says. "Because of the importance of the relationship, the hurdle for advisors to overcome in the process of moving assets from one firm to another involves managing client communications and expectations. Clients want to be kept in the loop throughout the different phases of the process until the transition of their assets is complete."
Advisors with strong client relationships who communicate well are likely to have their clients follow them to their new firm. Advisors retain an average of 87% of their clients when they transition to an independent model, according to the 2018 Independent Advisor Sophomore Study conducted by Charles Schwab & Co.
Keeping in mind the desired result of having a successful, independent advisory firm to serve their clients, advisors should view a well-planned transition program as an essential step in an exciting new chapter of their business.
---
Schwab does not supervise investment advisors and takes no responsibility to monitor the services they provide. Schwab Advisor Services™ includes the custody, trading, and support services of Charles Schwab & Co. (Member SIPC) (www.sipc.org).
This is a sponsored special feature developed by the InvestmentNews Content Strategy Studio and supported by Charles Schwab. (1020-0XSS)
The post Crossing the Finish Line: Making a Successful Transition to Independence appeared first on InvestmentNews.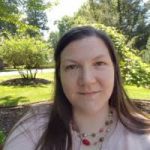 As our second lead editor, Cindy Hamilton covers health, fitness and other wellness topics. She is also instrumental in making sure the content on the site is clear and accurate for our readers. Cindy received a BA and an MA from NYU.