A House bill submitted this week by Rep. Tom Emmer, R-Minn., would make it harder for mutual fund investors to sue asset managers for charging excessive fees.
Emmer's bill, introduced Tuesday, would require plaintiffs who file so-called 36(b) excessive-fee lawsuits to "spell out the factual basis for their claims with 'clear and convincing evidence,'" an announcement from the congressman's office stated. The bill has been referred to the Committee on Financial Services.
Investors have brought numerous excessive-fee lawsuits against mutual fund companies for years under Section 36(b) of the Investment Company Act of 1940. Many of the most recent cases have centered on fees collected by fund sponsors that use subadvisers. In such cases, plaintiffs call out the advisory fees that fund managers receive, as subadvisers do nearly all the work of managing assets.
Emmer's office said a change to the law is necessary "to reduce frivolous lawsuits against firms who are already heavily regulated to ensure investor protection."
Tamping down on claims brought "without evidence" would save fund providers millions of dollars in costs "that would otherwise be spent on asset growth and improved returns for investors," according to the announcement.
Fund investors have not been very successful with those lawsuits, as courts have generally ruled in favor of fund advisers. Few, if any, new 36(b) cases have been filed since 2018, according to a report earlier this year from Dechert. However, some plaintiffs' attorneys have been making public outreaches for potential new clients, and the COVID-19 crisis could influence new litigation, according to that report.
"I haven't seen any evidence that this legislation is needed. On the contrary, there are all too many mutual funds with unreasonably high costs," Barbara Roper, director of investor protection at the Consumer Federation of America, said in an email. "We should be looking to reduce those costs, not immunize fund managers from liability when they charge excessive fees to fund shareholders."
The legislation would put a greater burden for proof of breach of fiduciary duty on plaintiffs, requiring them to file claims with evidence that they have in the past relied on discovery to obtain.
The Investment Company Institute, a mutual fund industry lobbying group, supports the legislation, which it called necessary "legislation to improve the ability of federal courts to curb abusive lawsuits."
"None of the lawsuits brought since Congress added Section 36(b) in 1970 has resulted in a final judgment against the defendant adviser, evidence that these suits waste adviser resources without any benefit for the shareholders that plaintiff lawyers say they're helping," ICI CEO Paul Schott Stevens said in a statement.
The post Congressman wants to slow mutual fund fee litigation appeared first on InvestmentNews.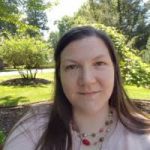 As our second lead editor, Cindy Hamilton covers health, fitness and other wellness topics. She is also instrumental in making sure the content on the site is clear and accurate for our readers. Cindy received a BA and an MA from NYU.