Special Report: High-grade nickel is at the heart of what makes Auroch Minerals (ASX:AOU) tick and there is plenty of scope for exploration to uncover more.
The company first acquired the Saints and Leinster projects that cover 121.5sqkm in the Norseman-Wiluna greenstone belt, host to some of the world's best nickel sulphide deposits, in mid-2019 from Minotaur Exploration (ASX:MEP).
Managing director Aidan Platel, a veteran geologist with substantial experience in finding nickel, copper and gold, told Stockhead the company was drawn by the high-grade nature of the Kambalda-style mineralisation at the two projects.
"There are a lot of big low-grade projects and having experienced the whole up and then down at Mirabela Nickel, it is hard work, getting through a downturn can be tricky," he explained.
"What really drew us to the Minotaur projects is that both Saints and the Horn at Leinster already have existing high-grade massive sulphide resources and have a lot of scope for big upside potential through exploration."
Prospective projects in a nickel hotspot
Saints currently has a resource of 1.05 million tonnes grading 2 per cent nickel and 0.2 per cent copper for 21,400t of contained nickel and 1,600t of copper. This is open along strike and down-plunge with significant exploration potential.
Work to date has indicated that Saints has all the key "ingredients" for a Kambalda-style nickel sulphide deposit, such as a magnetic high sitting on a basal contact; nickel sulphide occurrences in the immediate region; mineralised basal flow; and economic nickel sulphide intersection on the basal contact.
And while the company has yet to discover the main feeder channel, drilling this year has confirmed at least four potential channels to test.
"We had Peter Muccilli (ex-managing director at Mincor) working with our geology team for six to eight months and he really brought his wealth of knowledge and experience to the table," Platel explained.
"That's really how we stepped back at Saints and redefined the geology, made sure of it and identified the new channels that are possibly new feeder zones to that whole nickel system."
Platel added that Auroch was currently at a similar stage as Mincor Resources (ASX:MCR) was two years ago when it was just beginning to define its high-grade Cassini nickel sulphide project.
"Then once they got onto the main feeder channel, they quickly doubled the resource and the grade, and consequently the share price more than doubled," he said.
Finding the main feeder channel could add more than 30,000t to the company's contained nickel resource.
"If we can get onto that feeder channel of that whole system, then it's very likely we'll have about 50,000t of contained nickel in resource at Saints, and that is the kind of critical mass I think to really get something going in terms of a development and mining scenario," he added.
Saints already has two mining leases in place and an existing offtake agreement with BHP (ASX:BHP).
Meanwhile, the Horn deposit at Leinster is a historical resource that is open at depth and along strike.
Drilling by previous operators returned results of up to 14.66m at 2.19 per cent nickel and 0.48 per cent copper from 132.6m and 10.8m at 2.21 per cent nickel and 0.53 per cent copper from 144m.
Leinster also hosts the Valdez prospect that is northeast of the Horn deposit and along strike from Saracen Minerals' (ASX:SAR) Waterloo nickel sulphide deposit.
Surface electromagnetic (EM) surveys have identified a strong EM conductor underneath historical shallow drilling intercepts that had intersected the right geology, while Auroch has recently completed an aircore program to confirm basal contact, ultramafic characteristics and possible channels.
Both projects have access to the Goldfields Highway and are close to established mining and processing infrastructure.
"In terms of processing capacity within driving distance, we have Mount Keith, Leinster, Sinclair, Black Swan – the closest one to Saints – and then Kambalda," Platel said.
"There's plenty of processing capabilities and capacity within the region, so we certainly would look at a toll treating scenario."
Increased nickel footprint
Further highlighting Auroch's belief in the prospectivity of the Norseman-Wiluna greenstone belt, it recently reached a deal to acquire up to 70 per cent in four tenements covering 217sqkm from Jindalee Resources (ASX:JRL).
"We really expanded our footprint with those four tenements, one of which is right next to our existing tenements," Platel said.
The new tenements include the drill-ready Firefly prospect, where shallow intersections of elevated nickel including 23m at 0.53 per cent nickel from a depth of 13m and 5m at 0.74 per cent nickel from 44m were never followed up by deeper drilling.
All four tenements also have the potential to host gold deposits given their proximity to historical and operating gold mines, such as Saracen's Thunderbox and Bannockburn mines and Gold Field's Agnew and Lawlers mines.
"Our projects are located in the Eastern Goldfields region surrounded by major gold mines so we would be remiss not to check out the gold potential of our tenements," Platel added.
Keeping the nickel exploration pipeline flowing
Auroch's exploration strategy is to always keep its pipeline flowing.
"We have been working on advancing our targets so we've always got a pipeline of five or six ready to go drill-ready targets for RC or diamond drilling, and then work up the next five or six prospects that might need some aircore or some geophysical surveys to bring them up to be drill-ready," Platel told Stockhead.
"The thing about the new tenements is to really backend that pipeline and keep adding targets and bring them up to be ready for drilling."
The company is currently waiting on results from aircore drilling carried out at the Valdez prospect at Leinster and the T4 target at Saints while diamond drilling is currently underway at the T2 and St Andrews targets to test strong downhole EM conductors near the basal contact.
Looking ahead, Auroch is planning a 1,000m reverse circulation program at the T1 and T4 targets at the Saints project and a follow-up reverse circulation and diamond drilling program at Valdez.
This will be followed by drilling at the new Firefly target and resource drilling at Horn to upgrade the historic resource to JORC 2012 standards.
"It is all about exploration at the moment, but it is underpinned by our existing resources and a fairly simple mining scenario. We should be able to turn it on fairly quick," Platel explained.
It's not all about the nickel
Auroch also holds a number of base metal projects in South Australia.
Arden covers 1,664sqkm about 335km north of Adelaide and is highly prospective for sedimentary-exhalative (SEDEX) zinc and copper mineralisation.
Platel notes that Arden was found by Kennecott (Rio Tinto Group) in the 1960s but was locked away for about 30 years as part of a regional package for diamond exploration.
"So no one has followed up on the base-metal potential until we picked it up," he added.
"We drilled the same horizon that Rio Tinto did and got some good hits, with the last hole returning 13m at 5 per cent zinc with a higher-grade zone of 4m at 15 per cent zinc, so really high grade once we got on it."
Subsequent discussions with Perilya, which owns the Beltana mine to the north, led to the company carrying out a detailed ground gravity survey.
"We followed their advice and we have a really strong gravity target in the hinge of the fold where the Arden mineralisation was," Platel explained.
"That is probably a good three-to-five-hole vertical RC program that we would probably do in the near future now that we have cash.
"Not many people are looking at zinc right now, but if you can get significant amounts at those sorts of grade, it tells its own story."
The company's other two projects are Bonaventura in the northern part of Kangaroo Island, which is prospective for zinc-lead mineralisation, and the Torrens East project on ground that is prospective for iron oxide copper-gold mineralisation.
South Australia is also starting to get more attention for its copper.
"We have had some interest from majors and that might be another option to realise value through a JV or something like that on our tenements there," Platel noted.
However, Auroch's focus is very much on its nickel game with Platel saying that with the company targeting nickel sulphide, a tier one product, it is bullish about its traditional use for stainless steel.
"But Elon Musk's comments about wanting more nickel for batteries really woke up a lot of people that don't really keep an eye on where nickel is going," he added.
"That's the kind of game changer that would really fundamentally shift that whole nickel curve upwards especially for those tier one products."
This story was developed in collaboration with Auroch Minerals, a Stockhead advertiser at the time of publishing.
This story does not constitute financial product advice. You should consider obtaining independent advice before making any financial decisions.
The post Auroch is taking the nickel bull by the horns with a full exploration pipeline appeared first on Stockhead.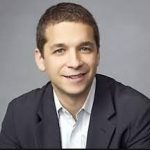 Barry Stroman was a reporter for Zerg Watch, before becoming the lead editor. Barry has previously worked for Wired, MacWorld, PCWorld, and VentureBeat covering countless stories concerning all things related to tech and science. Barry studied at NYU.