Yesterday, the S&P 500 index briefly surpassed its record high closing level from February 19, just before COVID-19 sparked one of the most dramatic crashes in Wall Street history.
The S&P 500 index, which includes 500 of the largest US publicly traded companies, has clawed is way back quickly over the past few months.
It reached as high as 3,387.89 points yesterday, which is just below its intraday record of 3,393.52, also set on February 19.
Other markets, including our own, have also bounced back since those late March lows – just not as enthusiastically.
The ASX 200 Index, for example, is up ~35 per cent from late March but remains 17 per cent shy of its February high of ~7,162 points.
This is despite the US economy — and most others — now being in a much worse position than during the GFC.
"Data last week showed the [US] economy had regained only 9.3 million of the 22 million jobs lost between February and April, indicating a long road to reach pre-pandemic levels," Morningstar analysts say.
Australia's Reserve Bank is also warning that our economic recovery will be slow and hard.
"[And yet] stock markets globally have rallied this week on improving data from China and Europe, signs of progress in developing a COVID-19 vaccine and expectations of fresh US stimulus," Morningstar says.
SMALL CAP WINNERS
Here are the best performing ASX small cap stocks at 12pm Friday August 14:
Swipe or scroll to reveal the full table. Click headings to sort.
Biotech Emerald Clinics (ASX:EMD) has flagged a name change to 'Emyria' as part of a move into global markets.
July was a record month for the company's clinical services in Australia, Emerald says, which  jumped earlier this week after signing a contract with the UK arm of pot giant Canopy Growth.
Pharma stock Mesoblast (ASX:MSB) says the Oncologic Drugs Advisory Committee (ODAC) of the US Food and Drug Administration (FDA) has voted "overwhelmingly in favour" that available data supports the efficacy of the company's RYONCIL drug.
Educational software stock 3P Learning (ASX:3PL) jumped on an all-cash takeover offer from IXL Learning, done at a 32.3 per cent premium to the one-month volume average weighted price of shares.
SMALL CAP LOSERS
Here are the worst performing ASX small cap stocks at 12pm Friday August 14:
Swipe or scroll to reveal the full table. Click headings to sort.
The post ASX Small Cap Lunch Wrap: Reality defying S&P 500 flirts with record high appeared first on Stockhead.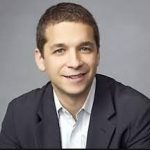 Barry Stroman was a reporter for Zerg Watch, before becoming the lead editor. Barry has previously worked for Wired, MacWorld, PCWorld, and VentureBeat covering countless stories concerning all things related to tech and science. Barry studied at NYU.