401(k) participants have a lot of questions about how to respond to the COVID-19 crisis, and they haven't necessarily gotten answers from retirement plan providers and advisers.
"There's absolutely room for improvement," said Linda York, senior vice president at Escalent, whose Cogent Syndicated division this week issued a report on consumer satisfaction.
Retirement plan clients said they've been most satisfied with communication during the crisis from Bank of America, with 69% of participants giving that firm top marks, according to Escalent. Providers with the next highest scores were AIG Retirement Services (62%), Charles Schwab (57%), T. Rowe Price (57%) and Fidelity Investments (57%).
To put that in perspective, three of the top-ranking firms have satisfaction rates of less than 60% when it comes to COVID-19 communication, according to the report.
Escalent surveyed more than 5,000 participants in defined-contribution plans in May. The respondents identified which financial services company was their plan provider, and the survey ranked 27 such companies.
"We hear that the employers are not necessarily doing a lot more specifically about helping participants [with] a strategy to keep their savings on track," York said. "If the plan providers really step up and help participants … that's going above and beyond the ultimate goal of preparing participants for retirement."
Giving personalized help to participants now, especially those who have recently lost their jobs and are in need of guidance, can benefit advisers and plan providers, according to the report.
"Employers have been forced to make difficult decisions affecting their employees, including layoffs, furloughs, salary reductions and company match decreases," York said in the company's announcement, adding that participants must "fend for themselves as they try to salvage their retirement savings."
"The DC plan providers that have stepped up to offer help are positioning themselves as go-to resources for retirement planning and guidance in the months and years to come," she continued.
About 60% of participants said that the pandemic is influencing how they invest, according to Escalent. Thirty-seven percent of people said they are less risk-tolerant as a result, and 32% said they have changed their asset allocations or plan to. Another 32% said they have contacted plan advisers, and 31% said they have reached out to plan representatives, the survey found.
Sixteen percent of people said they took a hardship withdrawal, and 13% said they are taking out plan loans. Another 19% said they have stopped contributing to their plans.
"The pandemic certainly has impacted participants' mindsets. They're anxious about recessions," York said. "All of this is kind of a recipe for not being as prepared [for retirement] as they could be."
Surprisingly, the crisis has shaken younger workers more than their older peers, the survey found.
TABLE STAKES
Plan participants said providers have done well on the basics, such as account statements, the enrollment process and problem resolution, York said. Providers were rated higher this year than last on those basic factors, but they generally fell short in communication specifically in response to the pandemic, she said.
Few companies succeeded in getting through to participants about how their actions today will affect their retirement security down the road, she said. Doing so would almost certainly help participants better understand their options and help improve client satisfaction.
Companies should provide information that's "as personalized as these kinds of communications can get," York said.
The post Workers need more help with retirement plans: Report appeared first on InvestmentNews.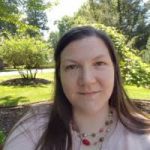 As our second lead editor, Cindy Hamilton covers health, fitness and other wellness topics. She is also instrumental in making sure the content on the site is clear and accurate for our readers. Cindy received a BA and an MA from NYU.