As the COVID-19 pandemic drags on, women investors are more concerned about their finances and increasingly turning to financial advisers for help, according to a recent survey from the Nationwide Retirement Institute.
Nearly three-quarters of women with investible assets of $100,000 or more said the pandemic has negatively impacted their ability to retire, according to Nationwide's sixth annual Advisor Authority study reflecting the responses of more than 2,500 individual investors, advisers and financial professionals.
In 2020, women investors reported significantly higher levels of concern about a U.S. economic recession in the next 12 months than they did in 2019 (82% versus 60%). Additionally, more than two-thirds of women (69%) expected that the COVID-19 pandemic would be the most likely cause of market volatility over the next 12 months.
"Women are concerned about the impact of the COVID-19 pandemic on their finances and resulting uncertainty can make planning for the future — and their retirement — more difficult," said Ann Bair, senior vice president of marketing for Nationwide Financial. "While women are acutely aware of the challenges they face, it's critical that they take steps now to address gaps in their retirement plan."
The news is not all bad. For the first time since the Advisor Authority study was launched six years ago, more than two-thirds of women reported that they worked with an adviser or financial professional — a nearly 10-point increase in 2020 over 2019 (67% versus 58%).
"Advisers and financial professionals have an opportunity — and a responsibility — to understand women's retirement planning needs and help them establish a holistic plan to manage through the current uncertainly while remaining focused on long-term growth," said Lori Hall, director of strategic accounts at Nationwide Financial.
Over the next decade, women are expected to gain control of as much as $30 trillion in financial assets as they outlive or separate from their spouses and partners. That is in addition to the personal assets that many women have accumulated over their long careers.
But while the future is decidedly female, financial advisers could do more to accommodate them. Women-controlled wealth may present vast opportunities, but managing it requires a nuanced approach. The topic of how to better serve female clients will be explored during Investment News' first virtual Women Adviser Summit on Tuesday and during the third season of the Retirement Repair Shop podcast, which debuts on March 10.
While both men and women have experienced similar negative impacts to their employment as a result of COVID-19, ranging from pay cuts and furloughs to job loss, women are more likely than men to say their confidence in their ability to retire comfortably has declined, according to a separate survey by Transamerica Center for Retirement Studies.
In general, women are at greater risk of not achieving a financially secure retirement than men given the persistence of the gender pay gap, time out of the workforce for parenting and caregiving, and longer life expectancies.
While both men and women are currently saving for retirement amid the pandemic, men are significantly more likely (82%) to be doing so though their current or former employer retirement plan or outside the workplace compared with women (68%), according to Transamerica's report, Retirement Security: A Compendium of Findings about U.S. Workers, released in December. The study is based on a survey conducted in October of more than 1,100 workers who are currently employed, recently unemployed or furloughed amid the pandemic.
Total household savings as of late 2019 illustrate the gender retirement savings gap. Women have significantly less in total household retirement saving, at $28,000, compared with men, who have saved $69,000 (estimated medians), according to Transamerica.
Men (28%) are much more likely than women (18%) to say that they have saved $250,000 or more in total household retirement accounts. Women (38%) are significantly more likely to have been caregiver during their career than men (32%).
More than half of men and women say they expect to work at least part time after age 65, but significantly more women (81%) plan to do so for financial reasons, versus 75% of men. About half of both men (52%) and women (46%) expect their primary source of income in retirement to be self-funded through retirement savings, but more women (28%) expect to rely on Social Security than men (21%).
"The pandemic has disrupted nearly every aspect of our lives and laid bare weaknesses in our retirement system," said Catherine Collinson, CEO and president of Transamerica Institute. "As we navigate the pandemic with an eye toward the future, policymakers, industry, employers and individuals have a tremendous opportunity to work together and create a stronger, sustainable and inclusive system in which everyone has the ability to live, work and retire with dignity."
(Questions about Social Security rules? Find the answers in Mary Beth Franklin's ebook at InvestmentNews.com/MBFebook.)
The post Women's retirement plans torpedoed by COVID appeared first on InvestmentNews.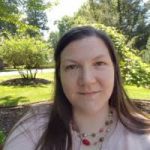 As our second lead editor, Cindy Hamilton covers health, fitness and other wellness topics. She is also instrumental in making sure the content on the site is clear and accurate for our readers. Cindy received a BA and an MA from NYU.