Image credit: Lightspeed
If you've managed a small business during the pandemic, you know the significance of a point-of-sale (POS) system. Pre-COVID, many business owners had already swapped out their old cash registers for sophisticated technologies that can go way beyond just payment collection. However, this "new normal" has forced companies to entirely transform their business operations to be able to bridge the gap between the shopper and the store. In order to have accomplished this, business owners had to adapt to the changing needs of their customers who have fundamentally undertaken new shopping behaviors in response to the outbreak. A massive shift towards online shopping and pulling back from spending on discretionary items are just some of the patterns that have emerged over the last year. Ensuring every customer's expectations are exceeded in this new era, continues to play a critical role in a business' financial recovery long term. Moreover, the primary component helping them maintain a superior customer experience is none other than, the POS.
Unlocking the business benefits
Although the outbreak is and will continue to be notably challenging for the retail sector, the situation has created several interesting opportunities. And while the ideal POS solution helps reinvent your business in many more ways than one, the key features to look out for are the following:
1. E-commerce
A topic of hot debate is e-commerce and the surge in online shopping during the pandemic. Online retail has benefited considerably from the arrival of COVID-19 and a POS system has become a vital technology shaping any e-commerce business to appeal to a wider audience and be successful throughout the uncertainty.
Managing a small business during COVID has taught us that sometimes you need to pivot your operations in order to increase sales. One place augmenting in traffic is e-commerce websites. The demand for e-commerce is so substantial, societies may have been transformed forever. Interestingly enough, many of the clicks to these sites are coming from smartphones. In fact, mobile retail revenue has been dominating online sales and is expected to reach $3.57 trillion by the end of 2021.
2. Mobility
One must also consider the mobility of the POS' hardware. Devices should be mobile and optimized for contactless transactions, so customers feel safe. Next to contactless payment processes, terminals need to be flexible. As a business owner, you want to offer your customers easier transactions, taken anywhere in store and curbside.
3. Product support
A crucial area some tend to forget is product support. Networks can go down at the most inconvenient of times. In the event of Internet connectivity issues such as slower than usual connections and network problems, how will your business troubleshoot? Although most POS vendors come with some type of product support, they don't always provide help and answers to questions 24/7. If your business operates on weekends for example, you'll need to choose a provider that offers 24/7 customer service support, so you're covered no matter what time it is.
A good investment
Lightspeed POS is redefining the in-store and online experience. Its software is designed to help brick and mortar stores, restauranteurs and e-commerce merchants better streamline and manage their businesses' operations. Its all-inclusive cloud-based system provides retailers with the tools to sell products on multiple channels and unifies the experience across all of them. Their built-in e-commerce shop is an essential feature, especially for a small business competing in today's cutthroat retail market.
Providing shoppers with a safe and easy shopping experience has never been this important. Shopkeepers are using Lightspeed POS for its mobility, allowing employees to move around and assist clients on the floor with ease, make sales and pull up inventory information on the spot. Their mobile experience for iPad is eliminating shopping pain points such as long wait times, slow in-store payment processes and lengthy inventory runs to the stockroom. The benefits of their easy-to-use mobile devices are twofold – empowering staff with the information they need on-hand, all the time, and increasing customer satisfaction.
Their support lines are open 24 hours a day, 7 day a week, and you want to know the best part? The service is free. A Lightspeed representative is always available through different communications channels to answer questions about the system's functionality.
Amidst the crisis, the POS has proved its ability to help businesses reap the benefits it can offer. Its ability to speed up transactions, manage inventory and build custom reports have helped, and continue to help many small businesses make and safe money. A business' survival is contingent upon its potential to eliminate customer pain points and its willingness to understand that lasting impressions mean everything.
The post Why POS systems are a good investment appeared first on InvestmentNews.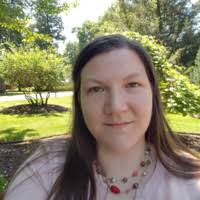 As our second lead editor, Cindy Hamilton covers health, fitness and other wellness topics. She is also instrumental in making sure the content on the site is clear and accurate for our readers. Cindy received a BA and an MA from NYU.