Whether you are a solo practitioner or have a large team, it's critical to have a game plan for 2021. I am strongly recommending you dedicate two full days to plan for next year. That means having nothing else on your schedule for those two days (your retreat) other than planning for 2021. This needs to be your No. 1 priority between now and the end of the year. Period.
Why is this so important? All of your ideas got you to where you are now, but you'll need new ideas to take your business to the next level. And you need time to flush those ideas out.
If you have a team, you'll want to involve them in your two-day retreat. Your employees are on the front lines of your business. They hear and see things you couldn't possibly hear or see. They get the client complaint calls; they know when a client has their first grandchild; they know when someone is changing jobs. Great teams often know more about the owner's business than they do, so use that insight to inform you on your business strategy.
If you are a solo practitioner, partner with someone else to go through this process. Maybe another adviser or perhaps a friend who has a totally different kind of business but needs to plan for his or her next year as well. Or contact me and I can help you find an adviser to partner with.
ENSURING A SUCCESSFUL RETREAT
One way to ensure your retreat is successful is to give your team members an exercise to work on. For example, you may ask them, "If you were in charge of marketing, what one or two marketing ideas would you implement next year?" Make sure to give them a week or two to work on their answers.
Also, you need to designate a retreat scribe — someone to take notes on everything that goes on or is said at the retreat. This is imperative. If you don't have anyone who can take good notes, then record the entire day on your phone and have it transcribed when the retreat is over.
Keeping notes from year to year will allow you and your team to gain perspective on how far you've come. And seeing progress is very empowering!
KEY ELEMENTS TO COVER DURING YOUR RETREAT
Day One
• Since your retreat will most likely be virtual this year, you will really need to set the tone by engaging with your team in a fun way. Open with a game or other interactive exercise to really get the creative juices flowing.
• Next, invest in your team's professional and personal growth by covering lessons that could apply to them personally or in business. Use things like Stephen Covey's "Big Rocks," then weave those lessons in your discussions throughout the day.
• Evaluate all areas of your business, and specifically what occurred this past year. We used an exercise called Keep/Stop/Start. We identified 15 major areas (prospecting, referrals, closing business, staffing, technology, etc.), and then determined what we wanted to keep doing, what we wanted to stop doing and then what we wanted to start doing. This typically took at least half a day. The bottom line: You want to get as many new ideas as you can to move the needle in your business.
• Address your financials. Be transparent with your team. Review total revenue and compare with your forecast. All revenue sources should to be broken down by product line. Discuss any differences from what you had anticipated.
• Client acquisition/retention. Did you lose any clients? If so, why? Review how many prospect meetings were conducted and what your closing ratio was. If your closing ratio was less than 90% at your first meeting, I would consider that a problem that needs to be addressed.
• End the first day with a fun exercise to unite the team. Discover what we like to do at our meetings here.
Day Two
• Instruct your team that "taking everything into consideration that was said in the prior day, we are going to make decisions and come up with our entire business plan for the following year." Go through all the functional areas of business you looked at on Day 1 and make decisions like what marketing efforts you're going to do next year, how many events and what kind. In person or virtual? How many touchpoints will you have with clients? What will they be? What is your referral process going to look like?
• Create your marketing plans for the next year and plot all communication touch points on your marketing calendar. We had monthly and quarterly themes. In January, it was "New Year, New You." April was around taxes, July was independence, September was back to school. The first time you do this, it can take a lot of mental energy to plot out the touch points and subject matter that will be discussed in each communication. But in the second year and beyond, you'll have a template and it won't take as much time.
• Finally, based on the functional activities decided by your team, set your financial goals. For example: What will your total revenue goal be for 2021? How many qualified new clients will you bring in? How much AUM will you bring in? We always set two revenue goals — a regular goal and a stretch goal, which was 15% to 20% higher than our regular goal.
Make sure your team is very involved in setting your firm's revenue goals. Why? You want them to have ownership of the outcome. Therefore, you need to incentivize them. In my case, depending upon which revenue goal we hit, I'd take them on a trip. To me, it was very important to make sure my team was highly motivated to do whatever it took to achieve our goals. This allowed me to stay focused on creating future plans and developing other growth initiatives because I knew they had skin in the game
• Conclude with a team celebration. This year will be different in that we cannot all celebrate together. But you could send a bottle of wine and get takeout from their favorite delivery place and have a virtual dinner together.
Planning is key to success and growth. Here's to making 2021 your best year yet.
[More: Proven techniques to plan for a great 2021]
For more ideas on how to have an effective year-end team retreat, register for Year-End Planning Webinar: Make 2021 Your Best Year Ever! on Dec. 3 at 12 p.m. CST.
The post Why hosting a two-day retreat is critical to your 2021 success appeared first on InvestmentNews.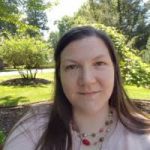 As our second lead editor, Cindy Hamilton covers health, fitness and other wellness topics. She is also instrumental in making sure the content on the site is clear and accurate for our readers. Cindy received a BA and an MA from NYU.