Successful retail defined-contribution plans with less than $500 million in assets must get two things right to benefit participants and limit work, costs and fiduciary liability for sponsors:
1. Proper training and education for retirement plan committee members, and
2. Finding the right retirement plan adviser.
These two things work hand in glove. If the committee members are well-informed, then they are more likely to find the right adviser. If an organization has the right adviser, then it is more likely that the committee will be better educated and more functional.
So why aren't more retail DC plans conducting formal request for proposals, or even benchmarking their retirement plan advisers, as they regularly do with record keepers and money managers?
There are just 3,500 super elite RPAs, many part of a DC aggregator. But there are hundreds of thousands of advisers managing at least one retirement plan, and their value proposition primarily includes fees, funds and fiduciary. They manage provider fees and benchmark investments, though even the least experienced adviser can use third-party tools to help them look professional.
But who helps a plan sponsor find or evaluate an adviser?
There are some online providers like InHub and a smattering of advisers. The vast majority of RPAs admit that plan sponsors should be benchmarking their adviser and periodically going to market – as long as it's not their client. Most RPAs price new plans competitively, just like record keepers. And they have longer-term clients that, if they went to market, would be able to save 10% to 50%.
No one wants to take that hit. Few, if any, RPAs proactively reprice older clients.
Why should RPAs advocate for RPA searches? The institutional DC market offers some insights.
Since 2009, Curcio Webb, a boutique institutional consulting firm, has been almost 100% focused on helping owners or managers of pooled assets –primarily with more than $500 million — evaluate and find investment consultants.
"Partly driven by the 2008-2009 market crash but also the proliferation of outsourced chief investment officers, an increasing number of plan sponsors as well as foundations have been reaching out realizing that they need help," said Phil Edwards, a principal at Curcio Webb.
Such clients are usually successful businesses with the money and time to put into the plan to help employees be more successful in retirement. They also include asset owners like defined-benefit plans or foundations and endowments, where returns affect their ability to function.
So why don't more asset owners and plan sponsors engage in a formal investment consultant search? "Many think that the service is a commodity, so [they say], 'Why spend the time and money?'" Edwards said. "They don't see the return."
Edwards talked about a six-month search he conducted for a $2 billion plan. At the end, one of the trustees said that the consultants' services were a commodity, and they picked the lowest price.
This is why RPAs should be concerned and advocate for a professional third-party adviser search.
The search consultant can point out the nuances between advisers, especially when it comes to participant services and engagement, so price does not become the primary criteria. And plan sponsors that conduct a formal search will value their plan more. Because DC plan sponsors are not asset owners, there have to be other reasons for them to care about their plan and the health of their employees' retirement.
There are plenty of RPAs — almost 25,000 have at least $1 million in revenue. There are 15 DC aggregators that have scale, tools and resources. Plan sponsors have a lot of choices. Without professional guidance, they might think that price is the most important criterion when selecting an RPA.
Does that mean that only the largest RPA firms can succeed? Certainly they have an advantage, but even for larger retail plans, relationships and cultural fits matter. Smaller DC advisory practices have access to tools and services, whether from third parties like RPAG, their broker-dealer or record keepers, that can keep them competitive. And being independent means less potential for conflicts of interest.
Though plan sponsors should put principles above personality, relationships will win the day, if the objective criteria are met. Record keepers get invited to participate in an RFP based on brand. They get to the finals based on capabilities, but they win based on relationships.
That is why it's in an RPA's best interest, especially for elite RPAs, to advocate for conflict-free, third-party-driven adviser searches, not just for potential clients but also current relationships. Because, in theory, the elite RPAs should win more than their fair share of RFPs. And if an adviser is concerned about losing a client that conducts an unbiased, comprehensive adviser search, then it's just a matter of time before they do.
[More: Convergence of benefits, wealth and retirement planning is coming]
Fred Barstein is founder and CEO of The Retirement Advisor University and The Plan Sponsor University. He is also a contributing editor for InvestmentNews'​ RPA Convergence newsletter.
The post Why 401(k) adviser RFPs have not taken off appeared first on InvestmentNews.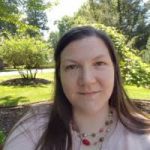 As our second lead editor, Cindy Hamilton covers health, fitness and other wellness topics. She is also instrumental in making sure the content on the site is clear and accurate for our readers. Cindy received a BA and an MA from NYU.