The sale of MassMutual's retirement business feels different than all the other transactions in well over a decade of defined-contribution business consolidation.
Retirement plan advisers should pay close attention. Here are a few thoughts on how they should react.
As previously noted, record keeping is complicated. The fee structure is not straightforward — most rely on opaque revenue sharing from sources other than the client. Some of those sources are drying up, and many record keepers are changing as fee disclosure and transparency increase.
The first wave of consolidation in the aughts was driven by fund companies that had underestimated the complexity of record keeping. When the demand for investment flexibility grew, most fund companies folded.
Banks, which were dominant when 401(k) plans started, realized that cross-selling was not easy, a hard truth some benefits companies that have bought advisory practices may also realize. After Well Fargo and JPMorgan exited the market, the last remaining national bank with a record-keeping division is Bank of America.
But there is likely more to come, with a major regional Southeast bank rumored to be on the market.
Insurance companies without scale rely on revenue from general accounts in the form of stable value. Some, like MassMutual, have embedded these investments into co-created target-date strategies.
And while the entire financial services industry is desperate to stake a claim on participant-directed retirement accounts, most of which come from DC plans, all sectors of the 401(k) market are consolidating. It's an interesting dilemma.
The 401(k) business was once a sleepy one, with minimal revenue and profit for all but a few. But the huge asset pool, as well as the increased focus on retirement, is causing organization to take a hard look, especially within the C-suite, to take a hard look. And larger providers, like MassMutual, find it better to deploy the assets where they can dominate, not just survive.
In the early aughts, RPAs asked me about which record keeper was next to exit, so they could either start prospecting or preparing. I realized that even if I knew, it would not be wise to tell. So I said the better question is, "Who is not next?" or put another way, "Who is in '401(k) heaven?'" and thus not likely to exit anytime soon. The criteria changed a couple of years ago — it's no longer about who can survive, it's a game for those sitting at the big table that have the assets, participants and resources necessary to win.
Those at the big table have strong brand awareness. Empower has been trying to catch up, with the acquisition of Personal Capital and retail advertising like naming rights for the Denver Broncos' stadium. The acquisition of MassMutual gives the company even more scale, just as Principal had after its purchase last year of Wells Fargo's DC business.
Others, especially Fidelity and Vanguard, have more than enough cachet. And that changes the criteria for entry into 401(k) heaven, because they can monetize the participant by cross-selling insurance, wealth management, individual retirement accounts and other consumer products.
Any large record-keeper acquisition causes problems for RPAs. They have to defend against peers trying to take clients from the acquired provider and explain to newer clients why they will have to again go through a plan conversion.
Even if RPAs retain clients, advisers will have to take their plan sponsors through an RFP process. That's necessary because when the plan stays with the acquirer, they still must document a prudent due-diligence process. And if the adviser charges an all-in, asset-based fee, there is no additional revenue. Fun!
There are currently 43 national record keepers, including MassMutual, and the next acquisition is inevitable. What should RPAs do to prepare?
Reducing the number of record keepers their clients use has always been a good idea, but few RPAs have done so, because it takes time, foresight and money. Pooled employer plans and fintech record keepers will force the issue.
RPAs that are part of a larger firm are in a better position, perhaps fueling their own consolidation. And dabblers – those that don't specialize in 401(k)s – may seriously think about exiting, selling or partnering with specialists.
Today, advisers still want to know which record keeper will be the next to sell. My advice is to follow the good wholesalers, who are like the giraffes at the watering hole.
Other animals stay close to the giraffes, which have a good view and are easily spooked. If you see more than a couple of really good wholesalers leave a provider, or even stop aggressively soliciting you, that's a bad sign. They know before you do that it's time to pick another watering hole.
[More: Why private equity just invested $84 million in Guideline]
Fred Barstein is founder and CEO of The Retirement Advisor University and The Plan Sponsor University. He is also a contributing editor for InvestmentNews' Retirement Plan Adviser newsletter.
The post What's next after Empower's acquisition of MassMutual's retirement unit? appeared first on InvestmentNews.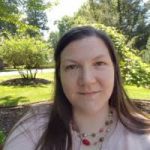 As our second lead editor, Cindy Hamilton covers health, fitness and other wellness topics. She is also instrumental in making sure the content on the site is clear and accurate for our readers. Cindy received a BA and an MA from NYU.