At a time when much of the nation is demanding equality and diversity, Citigroup Inc. has beaten the other major U.S. banks in answering the call.
In case you didn't hear the glass ceiling shattering, on Sept. 10, Citigroup became the first of the largest global banks to name a woman as its chief executive. It will become one of the shockingly few Fortune 500 companies in any industry to be led by a woman.
Jane Fraser, Citi's president and leader of consumer operations, will become CEO when Mike Corbat retires from that role in February.
Now let's see what happens at Citi's competitors when it's time to replace their CEOs, most notably at the nation's largest bank, JPMorgan Chase, where Mary Callahan Erdoes has been CEO of the asset and wealth management division for 11 years. Jamie Dimon, 64, has to retire at some point, right?
Honoring, celebrating and encouraging women and minorities in the financial advice business is a responsibility taken seriously at InvestmentNews, which itself has been woman-run for more than two decades. Earlier this month, our parent, Bonhill, hosted its first virtual Women in Asset Management Summit and it's planning four days of Women in Finance virtual summits later this year.
The Aug. 31 issue of InvestmentNews highlighted 14 individuals and 15 firms leading the way in diversity and inclusion in the advice business, and we'll recognize 22 women in our 2020 Women to Watch in the Nov. 23 issue.
But how will we know the when the job is done?
First, consider how far the industry has come toward broadening its palette. A decade ago, it seemed perfectly acceptable to say that there were so few women and diverse individuals in what was then largely the brokerage business because so few were qualified. As it became increasingly evident that qualifications were not the issue, the stumbling block became an interest in and confidence with selling.
Since advice was considered ancillary to sales, and since selling securities required finding customers with sufficient funds to buy investments, people considered not forceful enough to sell (i.e., women) or lacking enough wealthy contacts to sell to (i.e., minorities) were not sought. 
But the rise of financial planning and the growth of the independent space forced change by upending the business and making securities sales ancillary to providing advice. That, plus continued activism and pressure, has opened the door to some women and minorities.
Many advice providers are working strenuously to forge workforces that better reflect — and better serve — today's increasingly female and diverse customer and prospect bases. But more must be done, including ensuring that the nation's largest financial advice providers include diverse leadership at the CEO level.
We commend Citigroup, but we'll continue our women and diversity efforts — even though our ultimate goal is for that to become unnecessary.
Here's how we'll know when our job is done: When a Black woman is running a wirehouse and the LGBTQ child of immigrants is designing retirement portfolios for millionaires — and nobody thinks either instance is unusual.
The post We've come a long way, but still not far enough appeared first on InvestmentNews.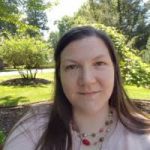 As our second lead editor, Cindy Hamilton covers health, fitness and other wellness topics. She is also instrumental in making sure the content on the site is clear and accurate for our readers. Cindy received a BA and an MA from NYU.