In one of the largest asset management deals in a decade, the $603 billion Wells Fargo Asset Management business is being acquired by two private equity firms for $2.1 billion.
The asset management business had been viewed as up for sale for several months.
The deal, which is expected to close in the second half, transfers ownership of the global asset management business, which employs more than 450 investment professionals from Wells Fargo & Co. to GTCR and Reverence Capital Partners.
According to the terms of the deal, Wells Fargo & Co. will retain a 9.9% equity interest and will continue to serve as an "important client and distribution partner."
"Operating as an independent firm as a portfolio company of GTCR and Reverence Capital will provide numerous benefits to WFAM's clients, employees, and strategic partners, including Wells Fargo," said Barry Sommers, chief executive of Wells Fargo's Wealth & Investment Management division.
"At the same time, this transaction reflects Wells Fargo's strategy to focus on businesses that serve our core consumer and corporate clients and will allow us to focus even more on growing our wealth and brokerage businesses," Sommers said in a prepared statement.
Nico Marais, WFAM's CEO since June 2019, will remain CEO; he and his leadership team will continue to oversee the business.
Joseph Sullivan, former chairman and CEO of Legg Mason, will be appointed as executive chairman of the board of the new company following the closing of the transaction.
"This transaction represents a significant milestone in the growth and evolution of our firm," Marais said. "Through this new partnership, our business will be even better positioned to execute our strategy and provide our clients with innovative products and solutions to help them reach their investment goals."
Marais cited the 9.9% ownership stake by Wells Fargo & Co. as evidence of the confidence in the asset management business as a separate and private entity.
"I'm really excited about this," he said, adding that the PE owners "believe in our strategy and are impressed with the culture we've created."
The future of the asset management unit, which will be renamed once the deal is finalized, will focus on "solutions, as opposed to products," Marais said.
The solutions-driven focus will include "aggressive investments in separately managed accounts," as well as the defined-contribution space for both pre- and post-retirement, he explained.
"We've grown to be a key player in money markets," he added.
Insurance and ESG will also be a growing focus under Marais. "Probably most of what will be coming to market will be dealing with client concerns around climate change and global warming," he said.
Regarding the wildly popular ETF space, an area Wells Fargo has yet to enter, Marais said it is on the agenda, just not at the top of the agenda.
"ETFs is an area we were slow in and we have been looking at it in various ways," he said. "It will be on the agenda, but slightly more important right now is the leading role we play in SMAs, which is incredibly important."
Marais' downplaying the ETF market was a surprise to Todd Rosenbluth, director of mutual fund and ETF research at CFRA.
"Advisers are increasingly shifting toward actively managed and smart-beta ETFs and away from equity mutual funds," he said. "Asset managers that do not have an ETF presence will lag behind by not providing the option to invest in their strategies using ETFs."
The deal is the latest in a growing trend of private equity investors charging into the lucrative wealth management space.
"We are very enthusiastic about this exceptional opportunity to partner with such talented investment professionals and to create an independent company that will grow over the long term and further enhance its innovative products and creative solutions for its clients," Milton Berlinski, co-founder and managing partner of Reverence Capital, said in a prepared statement. "As an independent organization, WFAM will pivot to the next phase of its growth and is positioned to expand on its solutions-based approach, multi-asset offerings, retail separately managed accounts, and customized investment products."
Mark Bruno, managing director at Echelon Partners, called the deal "a clear continuation of the trend of mega-deals that are re-shaping the asset management industry."
"The deals are driven by a mix of cost-cutting, the need to scale, a desire to consolidate managers and providers for investors – and a way to accelerate the development of more innovative investment products," he added. "Every deal assigns a different weighting to these factors, and the Wells Fargo deal will be an interesting one to watch given the private equity involvement. Looking at the portfolios of Reverence and GTCR, this deal fits nicely and very quickly makes them one of the largest players in both wealth and asset management."
The post Wells Fargo Asset Management sold to private equity for $2.1 billion appeared first on InvestmentNews.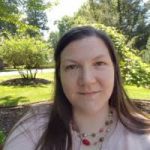 As our second lead editor, Cindy Hamilton covers health, fitness and other wellness topics. She is also instrumental in making sure the content on the site is clear and accurate for our readers. Cindy received a BA and an MA from NYU.