Ed Slott closed out day three of the InvestmentNews Retirement Income Summit Monday with a reminder about a crucial deadline for financial advisers: Aug. 31.
That is the cutoff for clients to return required minimum distributions they have taken this year, should they want the money to go back into their accounts so they can avoid a tax bill. The IRS granted that reprieve, but only through the end of the month. After that, any RMD returns must be done within the normally required 60-day period.
"You should identify every client who is subject to RMDs in 2020, and see if they want to keep them or return them," said Slott, an IRA expert and founder of Ed Slott & Co. "They're going to ask you, if you didn't: 'Why didn't you tell me?'"
The temporary return relief applies to any tax-qualified account, except for defined-benefit pensions, Slott said. Even IRA beneficiaries can return RMDs, as long as they go back into the same account. But the number of those clients might be few, he noted.
"How many beneficiaries do you know who have returned anything?" he said. "Maybe they spent it already."
Alerting clients to the upcoming deadline — and completing the funds transfer for them — is a good way for financial professionals to remind people of the value of their services. Not having to call an IRA provider's 800 number and wait on the phone "is why you have an adviser," Slott said.
One strategy for clients to consider this year is converting some assets to Roth accounts, given the holiday on RMDs, InvestmentNews contributing editor Mary Beth Franklin told listeners during her panel on Social Security and Medicare.
More changes ahead
This year is a landmark one for retirement plan legislation, with the SECURE Act going into effect and the CAREs Act temporarily shaking up retirement account distribution rules. But there is likely more to come over the next few years, panelists said during a legislative and regulatory update.
A yet-to-be-submitted bipartisan bill that will be sponsored by Rep. Richard Neal, D-Mass., represents "retirement reform 2.0," said Chris Spence, managing director for federal government relations at TIAA. The legislation will likely contain some provisions from the Retirement Security & Savings Act proposed last year by Sen. Ben Cardin, D-Md., and Sen. Rob Portman, R-Ohio, Spence said. That bill contained numerous some changes to retirement savings law that were not included in the SECURE Act, such as allowing 403(b) plans to include collective investment trusts, extending plan coverage to part-time workers and expanding the Saver's Credit. It also proposed raising the age at which individuals must begin taking RMDs to 75 — an increase over the SECURE Act's boost to age 72.
"We expected to see [the forthcoming bill introduced] before this August recess," Spence said. But 2020 has been an extraordinary year, and issues like retirement reform have a lower priority than dealing with the pandemic, helping the economy recover and trying to rescue the U.S. Postal Service, panelists said.
Meanwhile, lobbying efforts by industry trade group the Insured Retirement Institute are focused on provisions of another COVID-19 relief package, said Jason Berkowitz, the group's chief legal and regulatory affairs officer. That effort, too, has stalled leading up to Congress's recess, Berkowitz said.
Meanwhile, the Department of Labor is pushing to finalize several regulations before the end of the year as potential changes in Congress and the White House could lead to swift reversals.
Those proposed rules, which cover investment advice in retirement accounts and the use of funds with environment, social and governance criteria in retirement plans, have met with much resistance from both industry groups and investor advocates.
Reversing the investment advice rule would be more difficult, given the history of the DOL rule, which was finalized at the end of the Obama administration and dismantled under the Trump administration, panelists said. Congress could address such a change through legislation, rather than the usual regulatory process by the DOL, Berkowitz said.
The ESG proposed rule, however, has met with widespread opposition and would almost certainly be chucked.
"We have very significant concerns," Berkowitz said. "The proposal would change the whole dynamic for plan sponsors about how they evaluate any investment options they're considering putting into their plan."
UNUSUAL TIMES
If 2020 has had any overall effect on retirement savers, it's that it has made them more uncertain than ever, surveys have shown. About 70% of people who responded to a survey commissioned by the Alliance for Lifetime Income said they are more pessimistic now than there before the crisis.
"Retirement expectations are being reset. The pandemic has sowed seeds of doubt about what retirement is going to look like," said Anne Aldrich, partner at Artemis Strategy Group, which conducted the survey. "It's really shifted the way people are thinking about retirement … They're thinking more about protection at this time."
Advisers have an opportunity to help clients address their basic income needs, said Steve Gresham, a wealth management execution consultant and wealth technology investor.
Historically, advisers have oversimplified clients' needs as they near retirement, Gresham said. Using "bucketing" strategies, in which different sources of money are used for different categories of expenses, has been helpful in changing that, he noted.
"There is a trend to oversimplify by looking at the whole blob [of money]," Gresham said. "If you can give clients the basic comfort level that day-to-day expenses can be covered by something that's guaranteed, that's a step in the right direction."
This year has led to a "retirement reset," Doug Mantelli, vice president of RIA strategy at Pacific Life Insurance Company, said. "It's changing the conversations of what clients are looking for from their advisers."
Where advisers can show value is helping match a client's financial needs with annuities, something that can be overwhelming for individual investors, given the vast number of different products and features on the market, Mantelli said.
"There is a ton of anxiety with our clients right now," he said. "I definitely think the retirement reset is here to stay."
The post Watch that RMD deadline, and other advice from the Retirement Income Summit appeared first on InvestmentNews.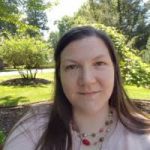 As our second lead editor, Cindy Hamilton covers health, fitness and other wellness topics. She is also instrumental in making sure the content on the site is clear and accurate for our readers. Cindy received a BA and an MA from NYU.