The unprecedented global pandemic is causing those close to retirement age to change even well-thought-out plans for their senior years. Financial advisers need to ensure that clients understand the full impact of these "retirement resets," especially when it comes to Social Security benefits.
"2020 marks the beginning of a new era in Social Security planning, and that's been complicated by the COVID-19 pandemic," Mary Beth Franklin, contributing editor for InvestmentNews, said at the virtual InvestmentNews Retirement Income Summit Monday.
The pandemic is leading some people to retire early because they've lost their jobs as a result of the virus or because they have health concerns about risking exposure if they continue to work, Franklin, an expert on Social Security claiming strategies, said on day three of the four-day conference.
Others are concerned about market volatility "and what it might do to their nest egg in the long run, so they're thinking about maybe delaying retirement," she said.
[More: Social Security has a quick cash solution]
For every year that individuals are willing to postpone receiving their Social Security benefits beyond their full retirement age, they receive an 8% boost to their benefits, which can result in an increase of up to 32%. There is no benefit to delaying Social Security beyond age 70, Franklin said.
She recommends couples coordinate their claiming of Social Security so that at least one spouse waits until age 70. But for those who are not married, there are fewer strategies to consider.
For most singles, it makes most sense to claim Social Security benefits at full retirement age, rather than waiting until age 70, because if they die prematurely, there is no "survivor" who will get that benefit, Franklin said. She answered the following audience questions from the Retirement Income Summit audience.
Question: Why don't you recommend singles wait until age 70 to collect Social Security?
Mary Beth Franklin: This comes down to people who are concerned about the breakeven point. In other words, how long do I have to live to make it worthwhile for me to delay Social Security and get a bigger benefit? Here's a rough idea. If your full retirement age is 66, and you decide to claim at 62, you'll get 75% of your benefits. How long do I have to live to make the delay [until full retirement age] worthwhile? Frankly, you have to live to about 78. What if I want to wait until age 70 to collect? Well, you have to live to about 83. That calculation makes sense with a married couple … because it spreads out that breakeven risk between the two lifetimes.
[More: Medicare enrollment goes online during pandemic]
Question: If I have received benefits for more than 12 months, can I stop benefits and earn [delayed retirement credits] for the remaining years until age 70?
MBF: If you have claimed benefits, you have up to 12 months to change your mind and withdraw your application for benefits. In that case you have to pay back any benefits that you've received and any benefits that a family member may be collecting on your record. Once you have claimed benefits for 12 months, that option of withdrawing your application goes away. But you have another do-over opportunity; however, you have to wait until your full retirement age to suspend your benefits. If you suspend your benefits, you do not have to pay anything back. But those checks you had been receiving stop. At that point, your benefits start earning delayed retirement credits. If you do nothing, your benefits automatically start again, at a higher amount, at age 70. If you decide you want to claim benefits before age 70, you can. Just call [Social Security] and ask them to restart benefits but you will have only earned the delayed retirement credits for the timeframe your benefits were suspended.
Question: If you restore benefits at age 70, do you get all of the COLAs added in for your new benefit amount?
MBF: Any time you are eligible for Social Security, until you actually collect payments, you are entitled to all of the Cost of Living Adjustments that occur in the intervening years. But here's a sneaky accounting problem that trips some people up. If I choose to delay Social Security until age 70, I don't have to do anything, I'm automatically accruing my delayed retirement credits. If my full retirement age is 66 and I delay until 70, I have earned 32% in delayed retirement credits. When I turn on my benefits, I am going to get my full retirement benefits at once. If I claim any time before 70, I will get initially all the delayed retirement credits earned through the previous December and I will have to wait until the next year for it to catch up into my monthly benefit. I'll get them, but I won't get them all at once.
The post Virus spurs retirement resets, but what about Social Security? appeared first on InvestmentNews.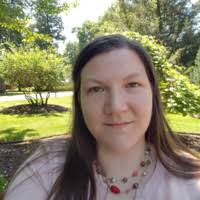 As our second lead editor, Cindy Hamilton covers health, fitness and other wellness topics. She is also instrumental in making sure the content on the site is clear and accurate for our readers. Cindy received a BA and an MA from NYU.