Cerulli Associates is predicting a challenging future for the asset management industry in the wake of the global COVID-19 pandemic.
According to the latest report from the Boston-based research firm, fund companies will be scrambling to keep profit margins intact as a global economic slowdown sends investors toward ever-more conservative allocations, including greater use of money market funds.
"As the coronavirus pandemic continues to impact the global economy in the second half of 2020 and beyond, asset managers will need to find ways to keep investors in their products and prevent a widespread flight to cash," Cerulli managing director Andre Schnurrenberger said.
"Managers should dedicate resources to investor education on how to handle a market correction, implementing scenario analysis from the last significant global drawdown in 2008," he added.
Cerulli's research, which predicts that mutual fund allocations globally will become more conservative over the next five years, expects money market funds and bond funds to gain market share as investors move out of equity funds.
The global outlook shows equity funds, as a percentage of overall asset management market share, falling to 38.9% at the end of 2020 from 42.8% at the end of 2019.
The forecasted equity fund share decline continues through 2024 to a 38% level.
The research predicts money market assets, as a percentage of global assets under management, to increase to 14.9% at the end of 2020 from 12.1% at the end of 2019.
Through 2024, Cerulli expects the money market fund share to hover at 15%.
"Overall, the volatility in the global financial markets caused by COVID-19 is likely to persist for the rest of 2020," Schnurrenberger said. "It's still unclear what the full impact of the coronavirus pandemic on the asset management industry will be, but it will inevitably dominate managers' thinking and activity in the coming months and years."
While the S&P 500 Index experienced a 30% drop from late February to March 23 as the pandemic was initially forming, the S&P has since rallied to being up 3% from the start of the year.
Also, while Cerulli cites global monetary policy pushing interest rates lower as a driver of assets toward the stability of money markets, others see the low bond yields as driving assets toward stocks for total return.
"Regarding mutual fund allocations, I don't understand how they could be even more conservative when investors have been fleeing equity funds for years while flows into bond funds have been historic," said Paul Schatz, president of Heritage Capital.
"I would be very careful owning bonds for the long-term," he added.
The Cerulli report expects the market share of bond funds to move essentially in stride with money market funds. The forecast is for global bond fund market share to climb to 26.7% at the end of 2020, up from 25.6% at end of 2019.
Through 2024, the Cerulli forecast has bond fund market share at 27.4%.
"What they're forecasting is not playing out in real life," said Ed Butowsky, managing partner at Chapwood Investments.
"The only reason people would move out of equities is if they thought the valuations were too high, and that would have nothing to do with COVID-19," he added. "Interest rates are low, which is one reason people are moving over to equities, and the global recession has already happened and we're actually starting to see the other side of that."
In terms of the March correction creating nervous clients, Schatz believes the decade-long bull market has given most investors enough confidence to think they can ride out most storms.
"The stock market just went through the third 30% decline in 20 years, and the previous declines were over 50%," he said. "Both the industry and investors recovered. This report seems to indicate that this time is different, which is a conclusion that rarely plays out."
Dennis Nolte, vice president at Seacoast Investment Services, also doesn't believe the sudden shock of the March pullback created a lasting scar with investors.
"Certain markets have hit all-time highs, so the impact of the March drawdown on assets under management has been minimal," he said.
The post Tough sledding for equity funds in COVID-19's wake: Cerulli appeared first on InvestmentNews.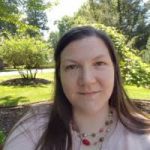 As our second lead editor, Cindy Hamilton covers health, fitness and other wellness topics. She is also instrumental in making sure the content on the site is clear and accurate for our readers. Cindy received a BA and an MA from NYU.