As a financial adviser you're likely well aware that we're on the cusp of a remarkable transfer of wealth over the next couple of decades. Nearly $70 trillion will be passed down from boomers (those 56 to 74) and members of the Silent Generation (those 75 to 92) by 2031, most of it to Gen Xers, who are next in line.
While this seemingly points to a tremendous opportunity for financial advisers to work with their clients' children and grandchildren, other data paint a more troubling picture. Most studies suggest that 80% or more of heirs will look for a new financial adviser after inheriting their parents' wealth. Further, an alarming 50% of financial advisers will no longer be in business in 10 to 15 years. Yikes!
Are you prepared to attract, serve and retain the next generation of clients? Have you built a generation-resilient business? Do you understand the unique needs of these groups? Now is the time to develop tools to engage with prospective clients and show your value.
Check out these tips:
Understand the preferences of Generations X, Y and Z. The adviser who understands the generations best wins the business. Becoming more knowledgeable about the beliefs, values, goals and cultural priorities of these groups will enable you to better serve them. People's generational views impacts their attitude about saving and spending, feelings about market risk, knowledge of financial instruments and willingness to take advice, among other priorities when it comes to their lifestyle and finances.
Here's an example: Gen Xers who were hit hard by the double bubble of dot.com and the housing crisis were not only left wary of the market, but many remain skeptical by nature. Gen Xers, along with millennials, are also navigating the burden of providing financial and emotional support for their children as well as aging parents, leaving these groups feeling "sandwiched," uncertain of what an economic downturn could mean for their retirement.
Understanding the different generations' mindsets and circumstances will help you be more effective when discussing their needs and crafting plans to help achieve them.
See financial services through a new lens. As a financial adviser, your role is to articulate the value of prudent financial preparation by explaining to investors how actions they take today will impact their financial security tomorrow. To be effective with clients who span generations, you'll need to demonstrate that you support them even when they likely think differently about their finances than their parents or grandparents did. This requires tailoring your approach to the needs of your prospects and clients.
For example, for younger clients you'll want to support their desire to align their investment choices with their values. Millennials don't want to choose between investment returns and their desire to support businesses with responsible business practices and therefore, are more likely to choose options that enrich both themselves and the world around them. Your willingness to work with clients to develop a plan that suits their belief system is the key to your success with Generations X, Y and Z.
Learn new ways to connect. Many advisers have built a business that serves the baby boomer market. However, to successfully grow and maintain a generation-resilient business, you'll need to broaden your approach to prospecting, onboarding and servicing clients in younger generations.
Part of success with these clients means expanding how you market your services. Digital natives who grew up with the Internet have an innate understanding of digital tools and use them to research the goods and services they choose. Now is a good time to conduct a digital audit of your website and social media presence to assess how your business shows up to younger generations of clients.
To connect to younger clients, you'll want to put your approach on display while at the same time making it easy for prospective clients to discover who you are in an authentic way. Millennials and Generation Z consumers want to work with individuals and brands that are values-driven and identify causes and organizations they support.
[More: Why ROI is the wrong metric for guaranteed income]
Phil Caminiti is a vice president with New York Life Insurance Co.
The post Tips for building a generation-resilient business appeared first on InvestmentNews.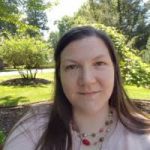 As our second lead editor, Cindy Hamilton covers health, fitness and other wellness topics. She is also instrumental in making sure the content on the site is clear and accurate for our readers. Cindy received a BA and an MA from NYU.