The world has spent the last couple of months learning how to work remotely, with minimal, if any, in-person contact. People of all ages have adopted video conferencing, online meal delivery and other virtual interactions as staples of their daily lives in a way we could never have imagined only six months ago.
It's not a coincidence that the businesses thriving through this pandemic have the most digitally native interaction with their clients. Wealth management advisers can learn a lot from the ways other industries have adapted to a virtual service world.
Entire industries have rethought every aspect of how they work. In health care, we see this in the rapid embrace of telemedicine, which uses telecommunications and information technology to provide access to medical care at a distance. Why should at-risk patients come to the doctor's office, potentially exposing themselves or others to illness, if their needs can be met using remote diagnostics and a video conversation with the doctor?
Our industry should ask itself a similar question: How can we see to the financial well-being of our clients if we can't meet them in person?
IMPACT OF TELEADVISING
To extend the concept of telemedicine to our work, teleadvising is the use of telecommunication and information technology to provide access to financial care at a distance. We are in the relationship business, so what happens if that relationship is remote? How do you find clients and connect on a personal level, serve them well and run a practice if the world becomes more virtual? How prepared is your business to face this different environment? Let's take a look at three core functions every advisory practice relies on:
SERVING EXISTING CLIENTS
The largest wealth segment (and therefore most of our clients) are folks over 60. Until recently, this demographic was also the slowest to adopt video technology. But they have now had months to get comfortable with virtual communication. While most of us would prefer to handle serious conversations face-to-face, many would jump at the chance to avoid a commute to the office for something like a routine update meeting.
If over half of your meetings become virtual, you'll need to have more interactive, sharable systems and tools to provide your clients with the same caliber of service virtually that they expect in person. Clients want to know they can get bespoke, custom advice, even when they can't be with you physically.     
[More: The Great Reset: How COVID-19 has changed us and our role as advisers]
ENGAGING NEW CLIENTS
Most advisers still grow their businesses through face-to-face referrals. What do you do when you can't hold education sessions, or take someone to lunch, or even host an office meeting? We still want to build lasting relationships with every one of our clients, but we need to find new, more interactive ways to build trust with prospects.
That means the first video meeting is likely to be more structured around diagnosing and evaluating the client's situation than the typical "get to know you" meeting most advisers have. It will also need to include demonstrations of the tools you use to stay connected and keep them informed.
We use behavioral diagnostic tools that inform us of a client's biases and preferences right at the beginning of the relationship. We design our systems with the final consumer in mind, not a professional user. We still need to build a personal connection, but having a more dynamic, interactive, client-friendly system shortens the trust cycle and primes advisers with specific, differentiated solutions right away.
We have found that empowering clients to use the tools themselves increases the sense of personal control they feel, and ultimately improves client satisfaction.
[More: The practice of the future]
OPERATING THE BUSINESS
We need to run businesses that can cope with the interruption of becoming completely virtual. In general, wealth managers were remarkably well prepared to work with clients in this situation. However, behind the scenes, process and operational structure did not always make the transition gracefully.
Team interactivity, workflow management and staff productivity are all crucial, whether you are in one office, multiple offices or working remotely. Creating and systematizing processes to digitize every aspect of client interaction will help you succeed in a future pandemic, but also will make you a better business in all situations.
RETURN OF THE PANDEMIC
We can't ignore the fact that this pandemic accelerated many trends that were already in place. Digitally powered and bionic (human + digital) firms will be the winners, and the cost of not adapting will be higher than ever.
[More: Remote work opens new possibilities for our industry ]
Joe Duran is head of Goldman Sachs Personal Financial Management. Follow him at @DuranMoney.
The post The rise of teleadvising appeared first on InvestmentNews.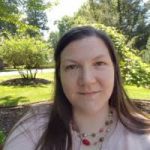 As our second lead editor, Cindy Hamilton covers health, fitness and other wellness topics. She is also instrumental in making sure the content on the site is clear and accurate for our readers. Cindy received a BA and an MA from NYU.