While record keepers and advisers engage in a winner-takes-all fight for DC plans – unlike asset managers, which can share the pie – the battle for the default investment option pits all the players against each other.
Yet cooperation among all three parties is critical for the success of a retirement plan and the industry. This will be especially true as we begin to tackle decumulation issues, which are much more daunting than the accumulation challenges, and require even more cooperation.
The default option gained critical importance with the advent of automatic enrollment, heralded by the 2006 Pension Protection Act, which mandated the use of all-in-one funds like target-date strategies. These funds have dominated business, especially within institutional plans, just as flows into the qualified default investment alternative continue to grow.
Record keepers have a natural advantage, with some offering lower fees if their target-date strategies are used as the default. The Department of Labor provided guidance in 2013, clearly stating that blindly selecting a record keeper's target-date strategy is not prudent. But there was no prohibition against the use of proprietary options, just as pricing discounts are not per se fiduciary violations.
Advisory groups like NFP created their own target-date strategies, lobbying their advisers to select the flexPath option as the default. Other DC aggregators, distributors and smaller retirement plan adviser groups have tried to develop their own products, but none have matched NFP's success.
Managed accounts used as the default offer RPAs and distributors the opportunity to share revenue from the default option. However, some argue that there is an inherent conflict and possibly a prohibited transaction if advisers recommend investments for which they or their firms receive additional compensation.
Defined-contribution investment only providers without a major record keeper, like Fidelity, T. Rowe Price and Vanguard, must lobby advisers to select their funds as the default, but first they have to be available on a record keeper's platform. Some DCIOs, including flexPath, have partnered with record keepers to co-create and private-label investment options to curry favor.
The fight for the default option, like the competition to be a plan's record keeper or adviser, could change the largely cooperative DCIO landscape. And while open-architecture target-date strategies afford cooperation, many still retain a majority of the underlying funds, and most of the larger funds are proprietary. Managed accounts are more likely to be open architecture.
Whoever controls the QDIA controls the majority of the assets, with access to almost all of the participants, and is ideally positioned. And the battle will only get more heated as retirement income products are introduced, either as an option or within the professionally managed default alternatives such as target dates and managed accounts.
While the fight for participants is driving the valuations of record keepers and RPAs, there's still doubt about whether record keepers or RPAs can form relationships with wealthy participants and whether anyone can monetize financial wellness. On the other hand, the fight for the default is real, present and could further strain relationships between record keepers, RPAs and DCIOs. Who will win?
Fred Barstein is founder and CEO of The Retirement Advisor University and The Plan Sponsor University. He is also a contributing editor for InvestmentNews'​ RPA Convergence newsletter.
Choosing annuity for 401(k) plan can be tricky

The post The all-out battle over the 401(k) default option appeared first on InvestmentNews.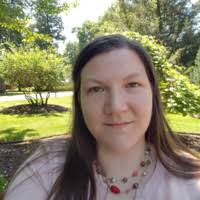 As our second lead editor, Cindy Hamilton covers health, fitness and other wellness topics. She is also instrumental in making sure the content on the site is clear and accurate for our readers. Cindy received a BA and an MA from NYU.