In a move described by many in the industry as a likely sign of things to come, popular TD Ameritrade Institutional product strategist Dani Fava has left the custodian to join Envestnet, where she takes on a newly created role as part of the recently established strategy office.
Fava, who developed into a popular presenter and fintech expert during her 12 years at the custodian, departs in the wake of last month's Department of Justice approval of Charles Schwab Corp.'s pending $26 billion acquisition of TD Ameritrade Holding Corp.
"Everybody knows the drill with these kinds of mergers, which means there is overlap and duplication," said April Rudin, chief executive of The Rudin Group.
"Just think about the strengths of Schwab and TD, and the overlapping core services," she added. "Everybody can't stay, so this is also a good opportunity for companies looking for talent."
Fava declined to elaborate on how the pending megamerger affected her decision to leave TD, but said the origins of her departure go back to at least February, when she met with Envestnet CEO Bill Crager while attending the T3 conference in San Diego.
"I don't want to tie this move to the Schwab acquisition, but I find a lot of the same TD ideals and mission happening at Envestnet," she said. "It just seemed to make sense. Envestnet's mission is very much aligned with my own, which is to make financial wellness available to as many people as possible."
Fava joined TD in 2012 from Fiserv, where she was a product manager and strategist.
Most recently at TD she served as director of institutional innovation. She managed the launch of the iRebal portfolio rebalancing solution on the Veo platform and the Model Market Center.
In her new role, Fava reports to Rich Aneser, group head of strategy, who joined Envestnet earlier this year to build the new strategy office.
"I love TD and I loved their brand and what they represented for RIAs, and I'm grateful for the eight years I worked there," Fava said. "I really look forward to bringing that to a company that wants to foster innovation and do similar things to move the profession forward."
Industry recruiter Danny Sarch said most large mergers lead to attrition and send employees "looking for greener pastures."
"When a bigger institution takes over a smaller institution it creates uncertainty," he said. "The new company will only need certain people. But it's the same in any business that achieves economies of scale by cutting the most expensive things, which are payroll and real estate."
Carolyn McClanahan, director of financial planning at Life Planning Partners, described the news of Fava's departure as bittersweet.
"Schwab and TD have totally different cultures, so I would expect some departures just from that aspect," she said.
On hearing the news that Fava was not going to another custodian, McClanahan elaborated, "That is exciting to hear. She is so smart and doesn't really fit in with a custodian."
Michael Kitces, head of planning strategy at Buckingham Strategic Partners, said it was "only a matter of time before top TD Ameritrade talent began to look for alternatives rather than take the risk of layoffs."
"I would anticipate we'll see more departures from TD soon, as the current team there tries to evaluate whether they see a future for themselves with Schwab, whether they'd rather explore and pursue opportunities at other firms, or even if they decide to cross over and join or launch their own advisory firm instead," he added.
Fava, who lives in Staten Island, New York, had been commuting to TD's Jersey City, New Jersey, office. Once it's safe to return back to offices, she will be commuting to Envestnet's Berwyn, Pennsylvania, office.
The post TD's Dani Fava joins Envestnet as Schwab merger looms appeared first on InvestmentNews.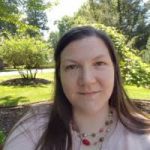 As our second lead editor, Cindy Hamilton covers health, fitness and other wellness topics. She is also instrumental in making sure the content on the site is clear and accurate for our readers. Cindy received a BA and an MA from NYU.