The thirst for independence continues to whet the appetites of wirehouse brokers who are increasingly viewing the independent financial adviser model as the preferred channel.
The latest findings from TD Ameritrade Institutional's semiannual study of the breakaway broker trend shows more of the same, but many of the factors behind the trend are being amplified.
According to the results of a survey of 120 brokers in April and May, 25% indicated they are interested in moving to the independent adviser channel.
"The confidence level of brokers has increased in terms of their ability to make this move, and more are looking to partner and align with firms that allow them to gain scale and resources," said Scott Collins, TD's managing director of sales consulting.
The top reasons brokers list for wanting to go independent include higher compensation (36%), more control of their business (35%), freedom to work with clients as the broker prefers (14%), freedom to select the best investments for my clients (10%) and better quality of life (5%).
As Collins pointed out, aside from the focus on higher compensation, the other top reasons all represent variations on independence and servicing clients.
"The word has gotten out about this channel," he said. "The overwhelming theme here is people want to run their own business and call their own shots."
Perhaps a byproduct of a decade-long trend that has seen breakaways flood into the independent ranks, brokers still working at wirehouses seem convinced that the grass is much greener on the other side of the fence.
The general perceptions about the independent channel include confidence of growing a practice without the help of a big national brand (80%), ease of managing a business (79%), not concerned about giving up securities licenses (72%), not concerned about employer lawsuits upon departure (70%) and not concerned about giving up commission-based income (59%).
Even those brokers who are still on the fence see the potential roadblocks toward independence as diminishing.
While 51% of brokers said they have delayed their move to independence due to market uncertainty, the percentage is down from 55% when the survey was last conducted in September 2019.
On whether the transition to independence would be too difficult, 48% of respondents checked the box in the most recent survey, versus 69% six months earlier.
In terms of the hassles related to legal and compliance issues standing in the way, 47% cited it as a stumbling block, versus 60% last fall.
And only 40% of the fence-sitters said their practice isn't large enough to go independent, versus 56% six months ago.
But while the appetite to break away is solid and increasing across the brokerage industry, the research also found a new twist toward joining an established registered investment adviser.
More than a third of brokers are open to either joining an existing RIA firm as an employee or partnering with platforms that provide technology and operations support. That compares to 16% in that camp during the fall survey.
"For these advisers, it is an opportunity to gain the benefits of being an RIA without having to start their own firm," Collins said.
The post TD Ameritrade says brokers are running out of reasons not to go independent appeared first on InvestmentNews.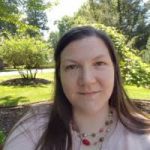 As our second lead editor, Cindy Hamilton covers health, fitness and other wellness topics. She is also instrumental in making sure the content on the site is clear and accurate for our readers. Cindy received a BA and an MA from NYU.