Mutual funds that pay revenue sharing to record keepers ultimately make 401(k)s more expense, a new research paper found.
Aside from investment-management fees, certain share classes of mutual funds often include revenue-sharing expenses, which can be given to plan record keepers to help pay for a plan's administrative costs. Ideally, the total cost a worker might expect to pay for their 401(k) plan would be the same, regardless of whether the record keeper is paid directly or through indirect compensation like revenue sharing.
However, that is not the case, according to the Dec. 20 paper, "Mutual Fund Revenue Sharing in 401(k) Plans," by Veronika Pool, Clemens Sialm and Irina Stefanescu. Pool is a professor of finance at Vanderbilt University, Sialm is a professor of finance at the University of Texas at Austin and Stefanescu is a principal economist at the Board of Governors of the Federal Reserve System.
Plan participants, sponsors and record keepers "should be indifferent about how record-keeping fees are paid," the authors wrote. "In practice, the two compensation schemes may generate very different payments, however."
Plan record keepers have a financial incentive to have revenue-sharing mutual funds on plan menus, particularly when they are compensated beyond the cost of administering a plan.
"If direct and indirect payments do not offset each other, record keepers may collect more revenue in the presence of indirect compensation, and participants may pay higher fees in these plans," the authors wrote. "Additionally, if record keepers are better off when they receive compensation indirectly, they may influence 401(k) sponsors to include and subsequently keep funds on the menu that pay a higher rebate, even when these funds are dominated by peer options."
The researchers used 401(k) data from the Department of Labor from 2009 to 2013 for the 1,000 largest plans in the country. Fifty-four percent of plans during that time included funds that paid revenue sharing to record keepers, and 55% of third-party funds that include revenue-sharing fees offered revenue-sharing rebates to record keepers, according to the paper. Such funds were 60% more likely to be added to plan menus than those that did not provide revenue sharing to record keepers, the authors found. The funds were also significantly less likely to be removed from plan menus.
"Overall, our results suggest that revenue sharing affects the investment choices offered to plan participants," they wrote.
The higher costs associated with those funds did not completely offset record-keeping expenses, meaning that they were correlated to higher total plan cost. Further, the funds' investment performance did not make up for the difference, the authors found.
But not all funds that include revenue-sharing fees rebate them to record keepers, and plan menus often include a mix of funds that do and do not have such practices, the paper noted. Because of that, administrative costs can be disproportionately shouldered by participants who invest in one fund versus another, the authors stated.
"High revenue-sharing funds are favored by plans: they are more likely to be added as an investment option and are also more likely to be retained," they wrote. "Our results are consistent with the notion that these less transparent indirect payments allow recordkeepers to extract additional rents from plan participants."
The findings of the academic report aside, overall costs in 401(k) plans have been falling for years. As of 2017, the average total plan cost, including investment management and all administrative fees, was 92 basis points, on a plan-weighted basis, down from 102 bps in 2009, according to a report last year by the Investment Company Institute and BrightScope. On an asset-weighted basis, which favors the lower cost of large 401(k)s, the average total cost was 37 bps in 2017, down from 47 bps in 2009, the report found.
Further, the average expense ratio of mutual funds on plan menus was 39 bps in 2019, compared with 70 bps in 2010, the ICI and BrightScope reported.
"Record keeping and overall plan expenses have been steadily declining for years," said Tim Rouse, executive director of the Spark Institute, a retirement industry lobbying group, in an email. "Fund reimbursements have been a longtime practice within our industry and represent the very real benefits funds receive from not incurring Sub Transfer Agency fees." The reimbursement rates used by funds represent an average and do not apply equally to all plans, he noted.
Plan fiduciaries keep revenue sharing reimbursement in mind when selecting or removing funds from plan menus, and "in many cases, revenue paid from the funds is placed into an ERISA budget account and used to pay plan expenses directly," Rouse said.
The post Surprise! Mutual fund revenue sharing makes 401(k)s more expensive appeared first on InvestmentNews.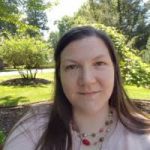 As our second lead editor, Cindy Hamilton covers health, fitness and other wellness topics. She is also instrumental in making sure the content on the site is clear and accurate for our readers. Cindy received a BA and an MA from NYU.