I know from personal experience how difficult it can be to be different from most of the people around you. As a Sikh, I am no stranger to being stared at, mocked, insulted and threatened because of my identity. From the time I was growing up into my early 20s, whenever there was a terror attack or diplomatic incident in the Middle East, I was told to go back to my country — even though I was born in Bloomington, Indiana and raised in New York.
I tried (just as any normal teenager does) to be as "normal" as I could. When I began my freshman year at New York University, I saw first-hand what a truly diverse community looks like. On the NYU campus and surrounding neighborhoods, students and residents from different backgrounds and cultures not only co-existed but brought out the best in each other.
America is often referred to as a melting pot. In my experience, many people believe the melting pot is meant to blend Americans of all backgrounds into a normative, common society.
But the goal of a melting pot shouldn't be that the cultures and customs of different groups are mixed into a single integrated culture. Instead, the melting pot should welcome and celebrate the differences of various Americans, which like ingredients for a stew, make the American culture richer and more diverse — something to be celebrated, not feared.
Despite significant progress in recent years, the financial advisory space still has a diversity problem, and simply hiring or appointing a chief diversity officer isn't the way to make a meaningful impact.
According to the Bureau of Labor Statistics, 82.2% of personal financial advisers in 2019 were white; only 6.9% were Black or African American; and just 6.3% were Hispanic or Latino. Meanwhile, 32.1% of personal financial advisers in the U.S. last year were women — a big increase from previous eras, but obviously still lower than the makeup of the U.S. population. The Census Bureau reports that as of July 1, 2019, 13.4% of Americans were Black or African American, while Hispanics and Latinos accounted for 18.5% of the U.S. population.
DIG DEEPER TO SEE WHAT MINORITY APPLICANTS CAN DO
So what can we do to change this disparity?
During the interview and selection process, those in charge of hiring at financial advisory practices should try harder to identify the full potential of minority candidates. I fully understand that human resources professionals are tasked with hiring candidates who are the most qualified and most promising. However, a candidate's true aptitude could be obscured by cultural differences or behavioral norms.
As an example, while most people practice social distancing in the wake of COVID-19, historically, many Asian cultures have tended to emphasize respect for personal space more than other groups. This may make them appear, albeit unintentionally, more reserved, or less outgoing and friendly.
To level the playing field, focus on the professional attributes, not the social ones. Of course, in certain jobs, client engagement requires the ability to connect, but I'm sure we can all agree that there are different styles and approaches to achieving this connectivity.
When those of us in charge of hiring take the time to look below the surface and see what a candidate is truly capable of, then we will feel more comfortable taking risks on people who might not fit the typical profile.
[More: Build a more diverse practice now]
Gurinder S. Ahluwalia is chief executive of 280 CapMarkets, as well as lead director for Hightower Advisors.
The post Strengthen diversity and inclusion by adjusting the hiring process appeared first on InvestmentNews.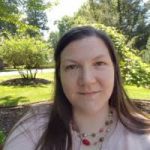 As our second lead editor, Cindy Hamilton covers health, fitness and other wellness topics. She is also instrumental in making sure the content on the site is clear and accurate for our readers. Cindy received a BA and an MA from NYU.