Inflation has been heating up over the past few months, and that means retirees could receive a much bigger cost-of-living increase in their Social Security benefits in 2022 if consumer prices continue to rise at the current pace. In January of this year, Social Security benefits increased 1.3%.
Based on the 0.8% increase in the consumer price index in April reported Wednesday, Mary Johnson, Social Security analyst for the Senior Citizens League, projects Social Security benefits could increase 4.7% in 2022. That would be the largest annual cost-of-living increase in Social Security benefits since 2009, when the COLA rose 5.8%.
"This year we went from a Social Security COLA estimate for 2022 of 1.5% based on January 2021 CPI data to 4.7% based on April data," Johnson said. "That's inflation on steroids, mostly attributable to energy prices."
However, rising inflation also means seniors will continue to lose buying power. Annual Social Security benefit hikes over the past two decades have failed to keep up with the increases in the expenses that older consumers typically face.
On Wednesday, the Bureau of Labor Statistics reported that CPI rose 4.2% for the 12 months ending in April, up from 2.6% in March. April's 12-month increase was the largest since September 2008, when the 12-month rise totaled 4.9%.
The March 12-month rise followed increases of 1.7% in February and 1.4% in January. Recent spikes in gasoline prices have been largely responsible for accelerating inflation this year.
A new study from the Senior Citizens League found that Social Security benefits have lost 30% of their buying power since 2000. To put it in perspective, for every $100 worth of groceries retirees could afford in 2000, they can only buy $70 worth today.
The senior advocacy group has been conducting the buying power study for 12 years and typically looks at data for the 12-month period of January of the previous year to January of the current year.
"But we are in an aggressive inflation pattern than I haven't seen previously," Johnson said. "We felt compelled to include this data in our study findings for 2021 in order to learn how this abrupt rise of inflation affects the buying power of Social Security benefits today."
The study looks at 39 expenses that are typical for people age 65 and older and compares the growth in the prices of these goods and service to the growth in the annual Social Security COLA.
While the CPI data through April suggest Social Security benefits could increase 4.7% next year, Johnson cautioned, "With such a high level of inflation volatility, this estimate could change several times before next year's COLA is announced in October 2021."
Since 2000, annual cost-of-living adjustments have boosted Social Security benefits by a total of 55% while typical senior expenses more than doubled. Prescription drugs and Medicare Part B premiums were the two spending categories that increased the most since 2000, up 272% and 226% respectively over the past 20 years.
Medicare Part B premiums, which cover doctors' fees and outpatient services and are one of the fastest growing costs that retirees face, are not included in the current CPI data, which measures typical spending patterns of urban workers.
"This study illustrates why legislation is needed to provide a more fair and adequate COLA," Johnson said
To help protect the buying power of benefits, the Senior Citizens League supports legislation that would provide a modest boost in benefits and base COLAs on the consumer price index for the elderly, known as CPI-E, or guarantee a COLA no lower than 3%.
Proposals to change Social Security benefits or alter payroll taxes that fund the system have been attracting increasing attention in recent years as the public and policymakers focus on the system's long-term funding challenges.
Social Security watchers are anxiously awaiting the latest Social Security trustees report for an indication of how the economic fallout from the pandemic has affected the Social Security trust funds, which were created to fund benefits when payroll tax revenue alone is no longer sufficient.
The last report, released in April 2020, forecast the trust fund would run dry in 2035. At that point, Social Security would be able to pay only 79% of projected benefits unless Congress acts before then. There has been no indication when the 2021 trustees report will be released.
(Questions about Social Security rules? Find the answers in Mary Beth Franklin's 2021 ebook at MaximizingSocialSecurityBenefits.com.)
The post Soaring inflation likely to boost 2022 Social Security COLA appeared first on InvestmentNews.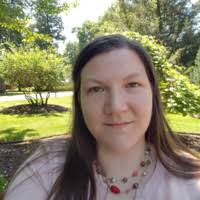 As our second lead editor, Cindy Hamilton covers health, fitness and other wellness topics. She is also instrumental in making sure the content on the site is clear and accurate for our readers. Cindy received a BA and an MA from NYU.