With the price of gold getting all the attention for reaching new highs against the backdrop of a dicey global economy still navigating a pandemic, there is also a success story emerging involving silver.
Already up more than 27% from the start of the year, silver is coming off a 15.6% gain last week and is up nearly 50% over the past three months. Gold, by comparison, which is up 25% so far this year, gained 5% last week and is up 9.9% over the past three months.
Unlike gold, which is primarily valued as jewelry and as a currency proxy, silver's value is split evenly between its use in jewelry and as an industrial metal.
For that reason, silver often trades in line with many of the industries that use it, which explains the 30% drop in March, essentially tracking the pullback by the broad equity markets.
Gold, meanwhile, remained flat during the March pullback, further cementing gold as a safe-haven, risk-off asset.
The dilemma financial advisers now face is whether the rally in precious metals has gotten too rich, even in these uncertain times.
"After this kind of run up, if I have it in the portfolio, I'm holding it there, but I'm not adding to it," said Mohit Desai, director at MD Wealth Advisors.
Desai said silver and gold make up commodity allocations of up to 4% in client portfolios, which is not always an easy sell.
"The clients are happy about it now, but over the years I've had to have some tough conversations," he said. "I break out the textbooks and go back to the fundamentals, and I usually take from the bond portfolio to add precious metals."
The recent run by silver, which is trading at around $24 an ounce, is at least partially considered a reversion to the mean of the gold-silver ratio.
Dividing the price of gold, which is trading at around $1,934 an ounce, by the price of silver has historically provided a ratio of around 60.
But that ratio has been as high as 100, which suggests the price of gold has to fall and/or the price of silver has to climb. With the current gold-to-silver ratio over 80, market watchers are not yet giving up on the silver rally.
"Silver usually trades at a parallel to gold and tends to outperform when precious metals rally," said Matthew Miller, equity analyst at CFRA. The price of silver is being partially driven by a supply-demand imbalance created by coronavirus-related production disruptions in Latin America, he said.
"Given the demand, the outlook looks like a silver deficit into 2021," he added. "We've been calling for silver to outperform gold for a while."
Last year the price of silver climbed by 14.9%, while gold gained 17.9%. In 2018, silver fell by 9.2%, while gold fell by 1.9%.
"With the gold ratio over silver at historic highs, we've been calling for a reversion to the mean," Miller said.
With the run up for precious metals seemingly in full steam, there are some expecting it to run for a while longer.
"There are lots of reasons you could make the case for why silver has broken out of technical levels above $20, and the new resistance will probably be at $25, then maybe to $30," said Ed Egilinsky, managing director and head of alternative investments at Direxion, which runs the tactical Direxion Auspice Broad Commodity Strategy ETF (COM).
"Right now, the only metals that strategy is long are copper, gold and silver," he said. "All other commodities are in cash."
The post Silver rally quietly outshines gold in 2020 appeared first on InvestmentNews.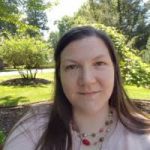 As our second lead editor, Cindy Hamilton covers health, fitness and other wellness topics. She is also instrumental in making sure the content on the site is clear and accurate for our readers. Cindy received a BA and an MA from NYU.